Seventeen-year-old Anitha, who fought against the National Eligibility cum Entrance Test (NEET) in Supreme Court, on Friday, September 1, committed suicide
The girl who hailed from a rural household and had one of the top marks in the plus two under Tamil Nadu state board failed in NEET because it was in CBSE syllabus
Several youths and small political parties took to the streets to protest about her death due to NEET
Seventeen-year-old Anitha, who fought against the National Eligibility cum Entrance Test (NEET) in Supreme Court, committed suicide on Friday, September 1,allegedly for not getting admission in a medical college.
Anitha S, who believed that the newly launched entrance test was detrimental to the interests of students from rural areas, was found hanging from a ceiling fan at her house in Ariyalur district on Friday morning.
Anitha, daughter of a casual labourer at Gandhi vegetable market in Trichy, wanted to be a doctor and serve the downtrodden and underprivileged.
Anitha had scored 1,176 marks out of 1,200 in the plus two exams under the Tamil Nadu state board. However, she was unable to score high marks in the NEET to secure a medical seat. Her NEET score was a paltry 86 out of 720 marks.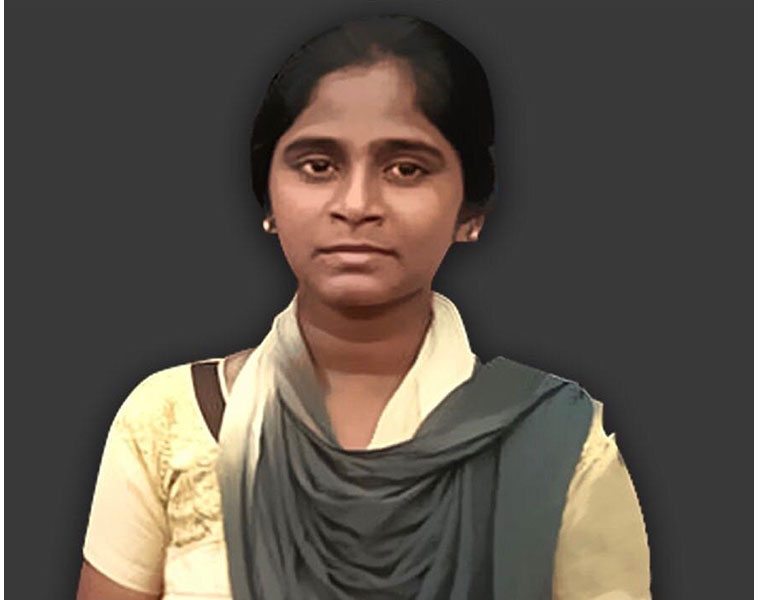 Anitha had earlier said that she was unable to comprehend NEET and was unable to spend money on extra coaching class as NEET is based on CBSE syllabus.
The EK Palaniswami government passed a resolution and sought Centre's approval for exemption of Tamil Nadu students from NEET. Previously, Jayalalithaa had succeeded in getting exemptions by writing letters to the centre.
Tamil Nadu Chief Minister E Palaniswami had even met Prime Minister Narendra Modi in this regard. However, the volatile political situation in Tamil Nadu had left the NEET issue on a backburner.
The Centre did agree to extend the exemption for one more year provided Tamil Nadu government passed a resolution. However, the Supreme Court ruled that no student other than those securing seat through NEET would be allowed to get admission.
Several ministers and actors, including superstar Rajinikanth, offered condolences over her death.
#RipAnitha pic.twitter.com/p5t507dLaQ

— Rajinikanth (@superstarrajini) September 1, 2017
And she ended it all cause we deprived her of her rightfully deserved place in the advanced Edu system.What's wrong with us.#NEET.RIP Anita pic.twitter.com/WcH6jfELQW

— Ranganathan Madhavan (@ActorMadhavan) September 2, 2017
The Tamil Nadu opposition parties have blamed both the Centre and the state governments for her death. Hindustan Times quoted AIADMK spokesperson CR Saraswathi saying, "I feel very sorry for the girl. Though Union minister Nirmala Sitharaman promised that Tamil students will be exempted from NEET this year, the Centre eventually backtracked on the promise." Saraswathi supports the Dhinakaran faction of the party.
Public anger over her death erupted in Tamil Nadu as the youth and smaller opposition parties took to the streets to protest. Police have already begun to take many into preventive custody to prevent a large-scale riot.
The anger was directed at the centre. The protestors said that the centre backtracked on their word. State government and local leaders here, too, are sure to come under heavy fire from the protestors.
Chief Minister Palaniswami has offered Rs 7 lakh to Anitha's family members and a government job to one family member.