Printing error of 5 instead of 50 leads Class 12 student to attempt suicide, ruins doctor dreams
17-year-old student of MWA Matriculation Higher Secondary School, Gopalapuram in Chennai had secured 50 marks in practicals but when it came out on the marksheet she was given 5 erroneously
She was a topper in her school and wanted to become a doctor
Now she is married and settled in Qatar where she pursued Islamic Studies instead of medicine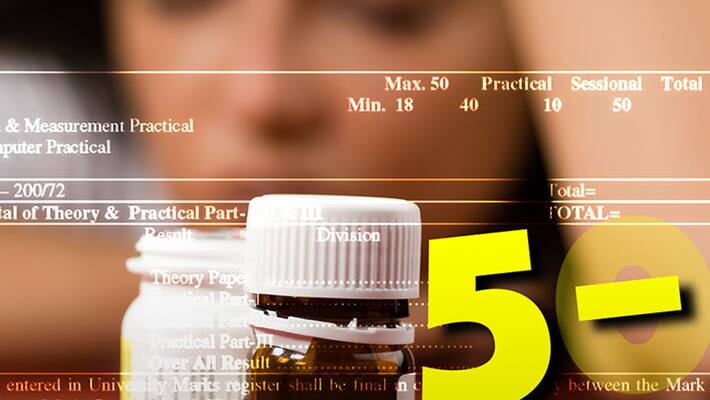 Class 12 exams are an important part of any student's life, because they guarantee you admission into the college of your choice. Students begin calculating the marks they need to aim for in the boards taking into considering marks they receive in internals and practicals, but imagine if all this goes awry!
It happened to 17-year-old student of MWA Matriculation Higher Secondary School, Gopalapuram in Chennai. She had been a topper in school and was dreaming of becoming a doctor. She had prepared for her board exams accordingly, but when the results came out, her hopes came crashing down.
She secured 90% of a maximum of 140 in the main Chemistry exam, but the marksheet showed 5 instead of the 50 she had actually scored in school internals. Her all over marks came down and her aspiration of a good college came crashing down. She approached the school education department, showed them that she had aced the practicals with 50 marks and highlighted the damage their error had caused her. Yet, the school department failed to correct the error and anguished at being devoid of a golden opportunity despite having worked so hard, the teenager attempted suicide.
It was a harrowing time for father Jameel Basha, an Arabic teacher, states a report in the Times of India. Luckily, his daughter survived the ordeal and the family decided to take the matter up with the district consumer redressal forum. The incident happened in 2012 and now in 2017, the forum has decided in favour of the student and has penalised the school education department for its failure to rectify the mistake. In their defense, the school authorities said they had been too busy to make the correction.
This laziness and negligence altered the life of the 17-year-old girl, who was though survived the suicide attempt, plunged into depression. By the time she had a grip of herself, all the medical colleges had completed the admission procedure, leaving her dream unfulfilled. Leaving medicine, she turned to Islamic Studies, got married and is now settled in Qatar.
The forum directed the department and the school to pay her Rs 25,000 as compensation for mental agony and Rs 5,000 for other relief.
All said and done, this compensation also seems negligible in the face of the agony the student has gone through. Her career stalled and all the hard work went in vain, all because her school authorities decided to ignore her pleas. It because of callous attitude on the part of the school administration that student suicides are growing. 
Last Updated Mar 31, 2018, 6:41 PM IST