Parents murder 16-year-old daughter for having affair with boy of another caste
The girl allegedly had an affair with a by from another caste.
She also had multiple affairs in the village, which allegedly brought bad name to the family.
Forensic reports suggest that the girl was first strangulated and then hanged.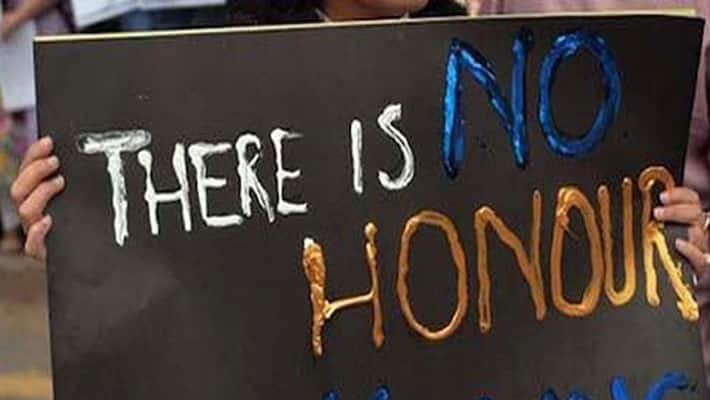 In a shocking incident in Madurai, a 16-year-old girl was found hanging in her house, which initially painted a picture of suicide. Even her parents said that she took the extreme step because she failed in the class X exams. However, post mortem reports suggested otherwise. It was found that the girl was strangulated and then hanged to conjure up a suicide scene. 
On interrogating the parents-Gnanavelu and Sitalakshmi who confessed to the crime-it was revealed that Annalakshmi had relationships with several boys in the village that was bringing bad name to the family. However, police also came to know that the girl was in love with a youth belonging to another caste, which was opposed by her parents. 
According to a report by the Deccan Chronicle, Thirumangalam taluk police have summoned the boys from the list given by the parents for questioning. 
Last Updated Mar 31, 2018, 6:44 PM IST