Man has argument with girlfriend at mall, jumps to death from food court
In a shocking incident, a 27-year-old man jumped to death from the food court on the third floor of the Forum Vijaya mall
Police said he was in love with a girl, an IT professional from Coimbatore, and had gone to the mall to meet her
Police quoted eyewitnesses saying that they were last seen having a heated argument at a food court on the third floor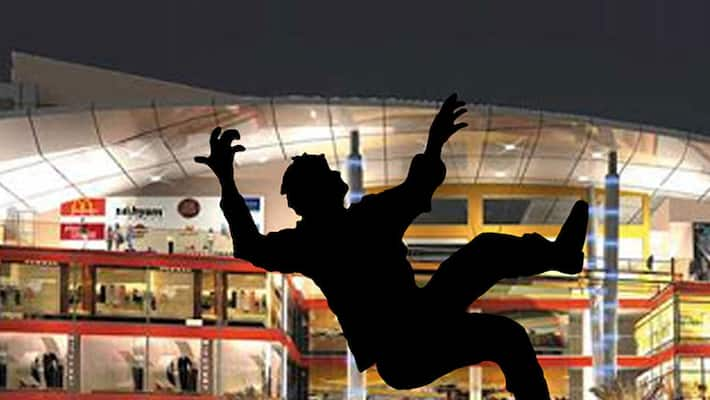 In a shocking incident, a 27-year-old man jumped to death from the food court on the third floor of the Forum Vijaya mall in Vadapalani on Tuesday afternoon, sending shockwaves among Deepavali shoppers.
The deceased, T Yuvaraj, is a native of Vellore. The 27-year-old worked as a tutor and resided at Saligramam with his relatives for the past two years.
Police said he was in love with a girl, an IT professional from Coimbatore, and had gone to the mall to meet her.
Yuvaraj had met the woman three years ago. She had come to Chennai with her family members to celebrate Diwali at a relative's house. Both fell in love and started seeing each other.
Based on accounts of some shoppers at the mall, police said Yuvaraj and the woman were seen going around in the mall from 11am to 3pm on Tuesday.
The two of them were having lunch at the food court around 2.45 pm when Yuvaraj ran from their table and jumped. Yuvaraj fell head-on into the ground floor and sustained grievous head injuries. Mall staff and shoppers rushed to the man's aid and moved him to a private hospital near the mall. However, Yuvaraj succumbed to his injuries.
Police quoted eyewitnesses saying that they were last seen having a heated argument at a food court on the third floor. He is said to have taken the extreme step right after that.
Police later moved his body to the Kilpauk Medical College Hospital for autopsy
Last Updated Mar 31, 2018, 6:43 PM IST