Tamil Nadu: Post Madurai Prayer Hall attack CM K Palaniswami vows stern action against miscreants
Tamil Nadu Chief Minister K Palaniswami said stern action would be taken against anyone attempting to disturb "religious peace" in the state
He said some persons raised objections to the prayers being held in different localities in Madurai, with miscreants entering into a scuffle with those holding prayers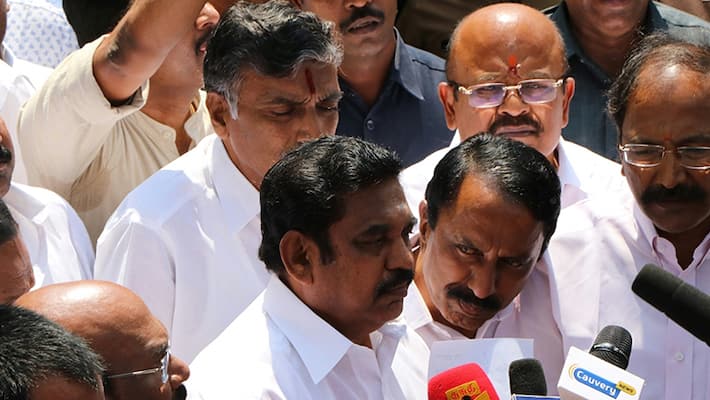 Tamil Nadu Chief Minister K Palaniswami said stern action would be taken against anyone attempting to disturb "religious peace" in the state.
Palaniswami was responding to the opposition DMK and Congress members who raised the issue of some Christian prayer homes being attacked in Madurai, in the state Assembly.
Referring to the incidents on March 11, Palaniswami said four cases had been filed in two police stations in connection with the attacks with three persons, including a local functionary of a Hindu outfit, being arrested.
He said some persons raised objections to the prayers being held in different localities in Madurai, with miscreants entering into a scuffle with those holding prayers.
They also allegedly abused them and damaged a copy of the Bible, he said.
Following complaints, Alanganallur police arrested Dinesh and Sathish Babu while Hindu Munnani activist Aravindan was picked up by Koodal Puthur police, he said.
The local Hindu Munnani unit also filed a complaint with police stating that the prayer houses were functioning without permission and wanted action against them, the chief minister said.
Subsequently, police put in adequate preventive measures in the areas concerned, he said.
"The government will take stringent action against anyone trying to disturb religious peace," he added.
Last Updated Apr 4, 2018, 7:10 PM IST