[Video] Has Vaiko converted to Christianity? Evangelist Lazarus' claim rattles Tamil Nadu politics
What came as a shock to many was the news of MDMK chief Vaiko's conversion to Christianity
The claim of Vaiko converting to Christianity was first made by one of Tamil Nadu's prominent evangelists Mohan C Lazarus
However, Vaiko has refuted Lazarus' claims, saying that he hasn't converted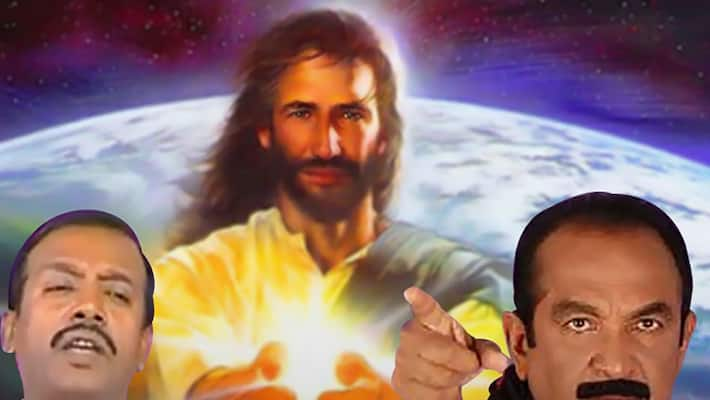 Many Christian pastors have been accused of forcefully converting people of other faith, sometimes with stories of the eternal fire of damnation and sometimes with the lure of freebies. But what came as a shock to many was the news of MDMK chief Vaiko's conversion to Christianity.
Vaiyapuri Gopalsamy, also known as Vaiko is the founder and General Secretary of the Marumalarchi Dravida Munnetra Kazhagam (MDMK), a political party active mainly in the state of Tamil Nadu.
The claim of Vaiko converting to Christianity was first made by one of Tamil Nadu's prominent evangelists Mohan C Lazarus. He also claimed in a video that is being widely circulated on social media that Vaiko was reading the Bible twice a day and regularly visits the Church along with his family.
Has MDMK Leader and LTTE sympathizer Vaiko secretly embraced Christianity? Bro Lazarusin has claimed so in this video !!! pic.twitter.com/es4bbVFkMU

— SatyaVijayi (@SatyaVijayi) November 7, 2017
Lazarus also said that Vaiko's entire family had converted to Christianity. "His daughter and son-in-law are Christians. They are in the US, and every Sunday, they do the service of God. His wife is a Christian. Since he is in public life, he is not able to announce his new faith. He told me that he was reading Bible two times a day and asked me how to pray and I taught him," Lazarus claimed in the video.
However, Vaiko has refuted Lazarus' claims, saying that he hasn't converted. "I am not a Christian. I respect all religions and my daughter-in-law has a poojaroom in which you can see images of all Gods," he told The Hindu.
"It was a result of his over-enthusiasm. It's me and my brother who regularly contribute to the maintenance of the Vinayagar temple in my village," he further said.
Vaiko said that he had taken up the issue with Lazarus himself as such statements could have serious consequences.
Vaiko has been an open supporter of LTTE and had also made a trip to Eelam at the height of the LTTE's war with Sri Lankan Army which has landed him into a lot of trouble over the years. He was arrested in 2010 for a sedition case filed by DMK.
Last Updated Mar 31, 2018, 6:42 PM IST