Check dam on Kusa river: Drought hit Tami Nadu lashes out at AP
K Palaniswami, pens "strongly worded" letter to his AP counterpart, N Chandrababu Naidu .
Shows discontent towards Andhra Pradesh's attempt to construct a check dam across Kusa river.
Kusa river, covers up to 354.32 acres of irrigation area, at Nelavayl village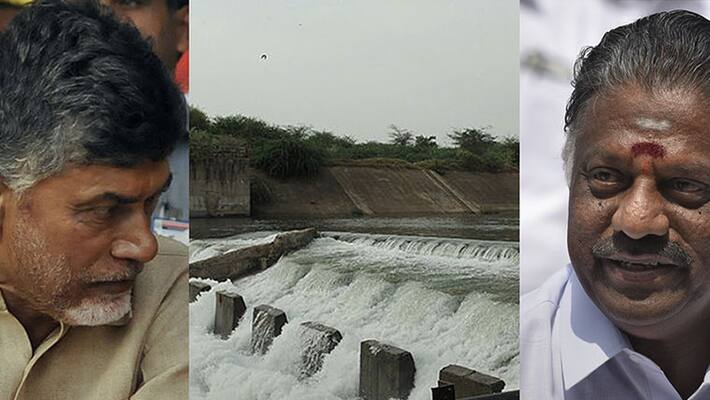 Lodging a strong protest against Andhra Pradesh's attempt to construct a check dam across Kusa river, Tamil Nadu Chief Minister K Palaniswami, has written a "strongly worded" letter to his AP counterpart, N Chandrababu Naidu.
In his letter, Tamil Nadu CM has pointed that taking up construction of a check dam on a sub-tributary of an inter-state river has caused angst among the farmers in his state. He also said there is a need for Naidu's intervention as the check dam would affect the natural flow in the stream.
This will in turn obstruct the flow of Veligaram tank, which supplies water to 10 villages in Tamil Nadu. Kusa river, situated at Nelavayl village in Chittoor District, covers up to 354.32 acres of irrigation area. This is fed by Veligaram tank (Thiruvallore district) in Tamil Nadu.
Palaniswami has also pointed that Andhra government should have taken consent from Tamil Nadu government. The TN government now have requested that the construction activity should be stopped immediately at Nelayayl.
Apart from showing his discontent towards Andhra government, Palaniswami has also requested Andhra Pradesh government to send the complete details of the proposed check-dam around sub-tributaries and tributaries of  Kosasthalaiyar river.
The reports of the check dam construction infuriated the local farmers from Tamil Nadu. The state is already reeling under the drought and the dam would have further jeopardised the situation. According to The Hindu, following protests from farmers, the Andhra officials were forced to stop the construction activities.
(with inputs from PTI)
Last Updated Mar 31, 2018, 6:42 PM IST