Kamal Haasan asks Prime Minister Modi to admit demonetization 'mistake', says will salute him again
Actor Kamal Haasan has apologised for 'hastily' supporting demonetisation
Haasan, in his column in Tamil weekly Ananda Vikatan, also wrote that Prime Minister Narendra Modi should admit that demonetisation was a mistake
Haasan said that he salute PM Modi again if he made the admittance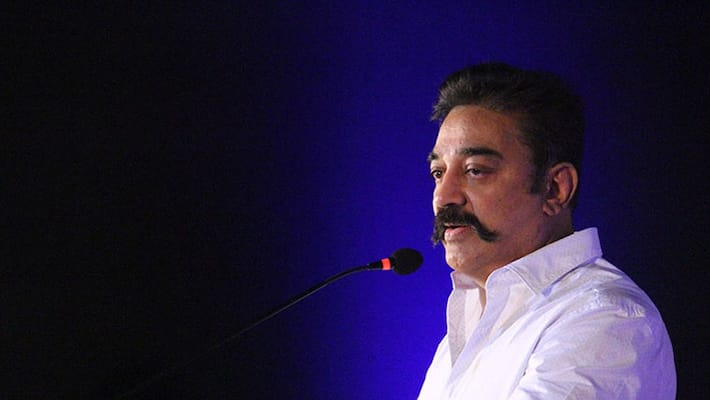 Actor Kamal Haasan has apologised for 'hastily' supporting demonetisation and said Prime Minister Narendra Modi should accept his 'mistake'.
Haasan said he was "duty-bound to openly apologise for his haste" in lauding the note ban move, announced by the Prime Minister on November 8, 2016.
Writing in his column in Tamil weekly Ananda Vikatan, which hit the stands on October 18, the actor said, "If the Prime Minister admitted the mistake... without being obstinate, another salaam (salute) from me is waiting for him." He, however, did not make it clear what aspects he wanted Modi to admit as the 'mistake' — the demonetisation decision per se or the implementation part of it.
"Correcting the mistake... and importantly admitting it is the hallmark of great leaders. Gandhi (the Mahatma) was able to do it. It is possible even today, let us wait and see," he said. Haasan said he never hesitated in tendering an apology if he made a mistake.
After Modi announced demonetisation, Haasan said, "I expressed my view on Twitter, saying this has to be lauded transcending party lines".
In his article on October 18, the actor said he had then felt that besides extending full support to the decision, since it is one of the ways to eradicate black money, people should also bear minor inconveniences caused by it. The actor said he faced strong criticism from many of his friends, some of whom had "economic education", for supporting the note ban.
He also writes that days after his tweet, he felt demonetisation was a good idea but implemented in a faulty manner. Criticism from some economic experts had gained momentum by then. "I thought that some schemes, though brought with good intention, will fail in implementation," he writes. "My suspicion gets stronger when weak answers come from the government to loud voices like the idea (of demonetisation) itself was a deceit," he adds.
The actor, who has been unrelenting in his attack on the AIADMK government, had so far not openly targeted the central government or the BJP.
Last Updated Mar 31, 2018, 6:34 PM IST