Krishnamurthy claims Sasikala pushed his mother down the stairs
Previously Pandian had alleged that Jayalalithaa had been pushed down the stairs
Krishnamurty of Erode has filed a complaint with chief secretary of the state claiming that he is the only son of Jayalalithaa and that his mother was killed.
An IndiaToday report details how Krishnamurthy has alleged that he had been residing at Jayalalithaa's friend Vanithamani's house along with his adopted parents. He also claimed that he had visited Poes Garden Veda Nilayam home and had even stayed with Jayalalithaa on September 14th, 2016 for over four days.
Adding a twist to the plot his quote deepens the mystery of Pandian claims that Jayalalithaa was pushed down the stairs, Krishnamurthy said, "My mother wanted to introduce me as her son to the world and knowing this an argument broke out between her and Sasikala. She pushed my mother down the stairs on 22nd September and killed her."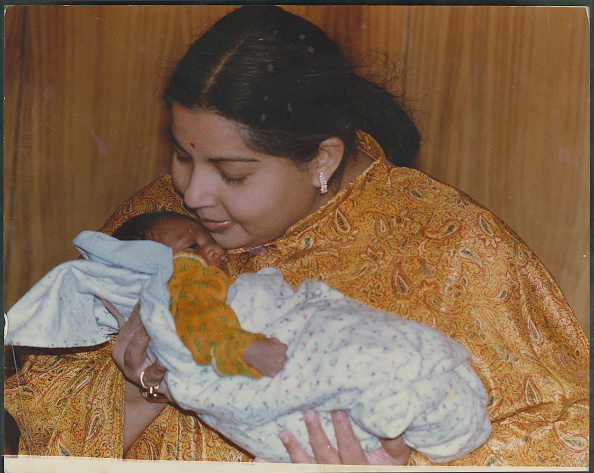 Asked why he did not reveal this earlier, he mentioned that he feared for his life and now that the truth is out in the open,he should the person to whom Jaya's properties should come to and not Sasikala or anybody else.
The mystery behind the death of the former chief minister of Tamil Nadu kept growing. Initially two months after her death AIADMK veteran leader PH Pandian had alleged that Jayalalithaa's death was not natural. He claimed she was pushed to death.
Then O Panneerselvam had alleged that there was some foul play involved in Jayalalithaa's death  after which the Apollo team of doctors who attended her came out with her medical report saying that everything was done with the knowledge of OPS.
Previously also there have been claimants with an  image of a Kerala woman being widely circulated on the Internet and she had been tagged as the former Tamil Nadu Chief Minister Jayalalithaa's daughter. It was proved that it was a hoax. Also, a woman called Priya Lakshmi came out claiming   that she was the daughter of MGR and Jayalalithaa. However the cops identified her claim as a hoax and arrested her for "fraudulence".
While even the veracity of  Krishnamurthy's claims also have not been established, his story does sound eerie because of all the speculation behind Jayalalithaa's death. With Sasikala in prison, the news is being regarded carefully also because of the tender situation of politics in Tamil Nadu, especially with  infighting between AIADMK, Panneerselvam and Deepa Jayakumar.