[Video] Jaya TV raids : Income Tax sleuths tighten noose around Sasikala, TTV
Income Tax officials are conducting raids on the offices belonging to Jaya TV and Namadhu MGR belonging to incarcerated former general secretary of AIADMK Sasikala and her family
Around 10 officials of the income tax investigation department entered the office of the TV channel at Ekkatthuthangal
This raid will have a severe impact on TTV Dhinakaran's political career and Sasikala's stint in jail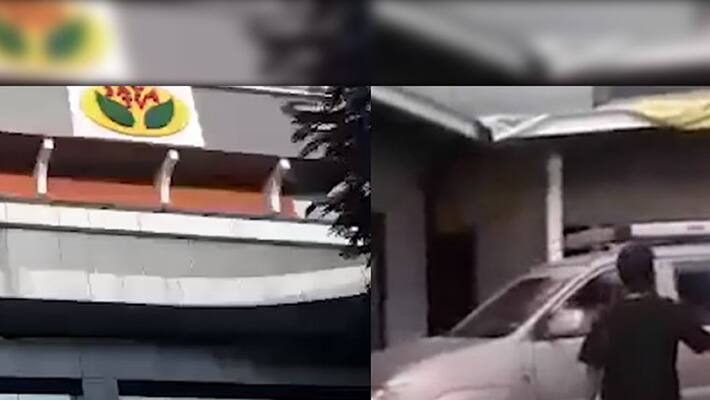 There is fresh trouble for incarcerated former general secretary of AIADMK Sasikala and her family as Income Tax officials conduct raids on the offices belonging to Jaya TV and Namadhu MGR in Ekkattuhangal in Chennai.
Around 10 officials of the income tax investigation department entered the office of the TV channel at Ekkatthuthangal around 6am on Thursday morning.
A senior IT official told The Hindu, "Yes, the search is on. This is a part of our operation called clean money," he added.
The IT department is conducting raids on Sasikala's and her family's property at 160 places across Tamil Nadu. The IT department has termed the raid as 'Operation Clean Black Money' and is looking into the affairs of ten groups of companies belonging to Sasikala and her family.
Though started by former Tamil Nadu chief minister J Jayalalithaa, Jaya TV, has been controlled by jailed AIADMK leader V K Sasikala's family members, led by her nephew Vivek Jayaraman. The channel has been highly critical of the functioning of the AIADMK government after the unification of the factions led by chief minister Edappadi K Palaniswami and former chief minister O Panneerselvam in August, reported the Times of India.
This raid will have a severe impact on TTV Dhinakaran's political career and Sasikala's jail-time. Sasikala holds most number of shares in both Jaya TV and Namadhu MGR and will held a main accused if the IT sleuths unearth evidences of concealment of income and evasion of tax.
Last Updated Mar 31, 2018, 7:07 PM IST