Deputy CM, Rajinikanth, Kamal Haasan share dais for Sivaji Ganesan memorial
Deputy Chief Minister O Panneerselvam inaugurated a memorial in the late actor Sivaji Ganesan's honour
The memorial was inaugurated on his birth anniversary of the late actor
A winner of the coveted Dada Saheb Phalke award, Ganesan had acted in over 300 films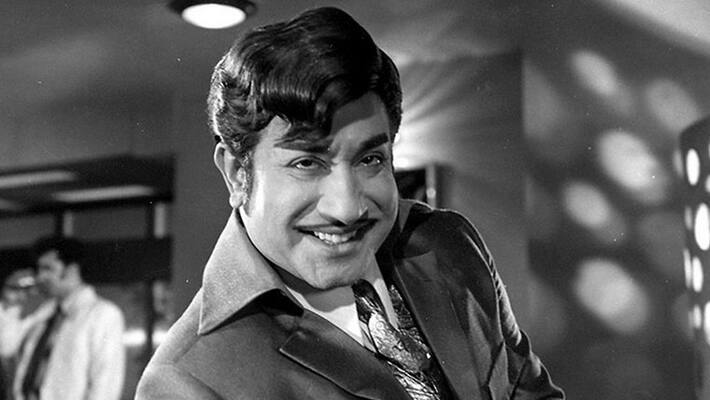 Stars and politicians paid homage to one of Tamil Nadu's enduring icons, Sivaji Ganesan, as Deputy Chief Minister O Panneerselvam inaugurated a memorial in the late actor's honour.
The memorial was inaugurated on his birth anniversary in the presence of Fisheries Minister D Jayakumar, Information and Publicity Minister Kadambur Raju, senior members of South Indian Artistes Association and the family of Ganesan. Later, superstars Rajinikanth and Kamal Haasan joined the dignitaries on the dais.
This is the first time that the two actors, who have both hinted at taking a political plunge, shared a stage with members of the state Cabinet after Haasan attacked the ruling AIADMK on issues such as corruption and the spread of dengue.
A few days ago, the Opposition had questioned the AIADMK on why Chief Minister E Palaniswami was not inaugurating the memorial.
Palaniswami later clarified he had prior commitments and deputed Panneerselvam to lead today's function.
Legendary Tamil actor Ganesan had won many national and international awards, including the prestigious Chevalier Award from the French government.
A winner of the coveted Dada Saheb Phalke award, Ganesan had acted in over 300 films most of which were mega hits. Born on October 1, 1928, he died on July 21, 2001.
Last Updated Mar 31, 2018, 7:00 PM IST