Day 3: I-T raids on Sasikala's aides continue in Tamil Nadu
Aides, relatives and associates of the Mannargudi gang, those closely associated with Sasikala have come under the Income Tax radar
The tax sleuths are looking for tax evasion especially after demonetisation
The income tax officials are also looking at associated operations of Sasikala's companies to see if money had been illegally routed or not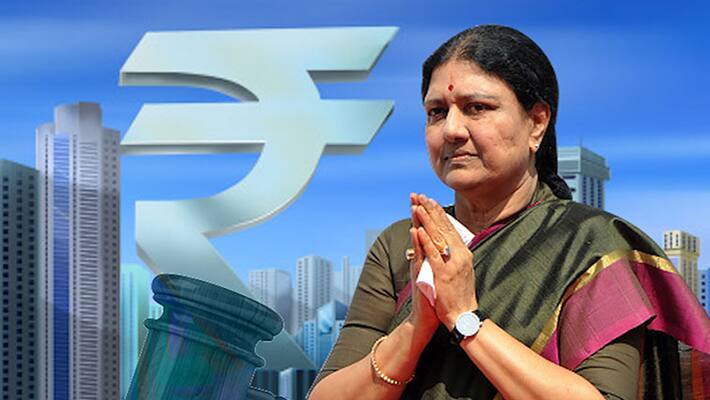 Income Tax sleuths raided close to 187 properties of jailed former general secretary of AIADMK Sasikala and her family, including Jaya TV and Namadhu MGR offices at Ekkatthuthangal around 6 am on Thursday morning.
The raid is still going on and on Day 3 more skeletons are tumbling out of the closet. More aides, relatives and associates of the Mannargudi gang, those closely associated with Sasikala have come under the Income Tax radar. When Jayalalithaa was the chief minister none dared to do anything of this sort. The last IT raid on the family was conducted in 1996 and now after her death, Sasikala is in jail and is unable to stem the damage. 
IT sleuths raided the houses of Sasikala aide Ilavarasi's son Vivek Jayaraman's house at No. 13 Ramanadhan Street, Mahalingapuram, daughter Krishnapriya's house and also Sasikala's nephew TTV Dhinakaran's home.
The IT department has termed the raid as 'Operation Clean Black Money' and is looking into the affairs of ten groups of companies belonging to Sasikala and her family.
It was reported that on Day 2 of the I-T raid teams seized Rs 6 crore in cash, 8.5 kg gold worth Rs 2.4 crore and documents relating to investments worth Rs 1,200 crore. Their search of the hostel of Sengamala Thayaar Educational Trust Women's College, owned by Sasikala's brother V Dhivaharan at Sundarakottai in Mannargudi, yielded valuables hidden in unused hostel rooms. The seized items  include diamond jewellery and Rolex watches, however, the tax department has not confirmed this report.
The officials let it known that based on the documents and valuables collected, the team will first investigate it for the amount of tax liability and in case the party agrees to pay the amount, then the case will be dropped.
Backed with inputs including those from Finance Ministry's Financial Intelligence Unit, the raids were being conducted following allegations covering various aspects. This included suspicion of shell companies, dubious investments, suspicious fund flow and its transfers and fudging of accounts.
 A Coimbatore report, quoting police sources, said searches continued for the second day at the house and offices of Arumugamsamy, a sand merchant in the city, and Sajeevan, who is supplying furniture across Coimbatore and Nilgiris districts.
 Sajeevan had also supplied wood and other materials to the Kodanadu bungalow in Kotagiri belonging to late Jayalalithaa. Declining to provide any details, they said the sleuths had completed their task at four locations and searches are continuing at three other places.
Meanwhile, Dubbing the searches a "conspiracy", Dhinakaran alleged it was to oust him and his jailed aunt from politics.
with inputs from PTI 
Last Updated Mar 31, 2018, 6:42 PM IST