Chennai: Singapore woman dies of cardiac arrest after liposuction surgery; Case of unnatural death registered
The woman had come to the city on Nov 4 and met with her team of doctors on Nov 6.
6 hours after the surgery, she was declared dead due to heart attack.
The Aminjikarai police registered a case of unnatural death.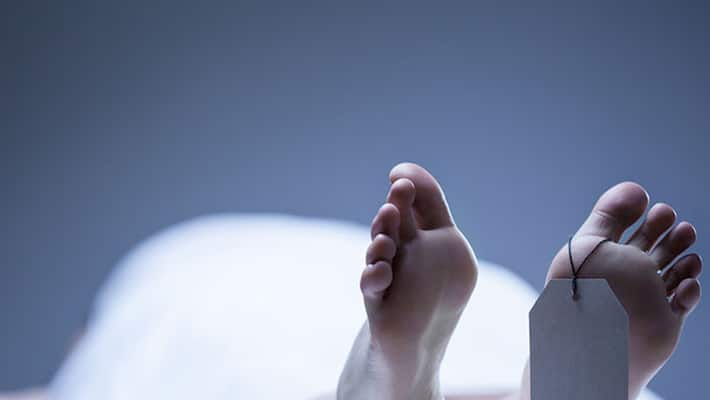 The news came as a shock to the husband of Alicia Medanin Khan who had flown down from Singapore to Chennai for a liposuction surgery. Weighing 85 kilos, she had admitted herself to the S R Multi Speciality Hospital in Arumbakkam on Wednesday morning. She had complained of continuous weight gain and wanted to be slimmer. 
According to her husband, she was shifted to the post-surgery intensive care unit around 5:30 pm, but he was not allowed to meet her since the doctor said that she had experienced some complications. Her husband, Vijaykumar, who is a businessman in Singapore, said that the doctors informed him that Alicia needs to be kept under observation for 24 hours before the operation could be deemed successful. Following which, at around 1:30 am, the doctors informed him that his wife had passed away due to cardiac arrest. Although Vijayakumar demanded in writing the details of his wife's death before and after the surgery, the doctors refused to do so. The hospital, then, immediately sent her body for autopsy.
Thereafter, according to a report by the Times of India, Vijayakumar lodged a complaint at the police station stating that the doctors did not disclose his wife's health before and after the surgery. He also alleged that his wife had died due to medical negligence. Following this, the Aminjikarai police registered a case of unnatural death. An investigating officer said, "We will alter the case and include the doctors and hospital management if the autopsy report confirms death due to medical negligence."
Meanwhile, police sent the viscera report for forensic examination to confirm if there was any complication. The death certificate issued by the hospital specifies the cause of the death to be cardiac arrest. Authorities suggested, "We completed the surgery at 5.30 pm on Wednesday and the woman was shifted to the post-surgery ward under the surveillance of medical officers. After almost six hours she died of cardiac arrest."
The couple had come to Chennai for the surgery on November 4 and had consulted the medical team on November 6. Subsequently, her husband approached the police to seek their permission to take her body back to Singapore. Many media agencies have quoted police as saying, "We might advise him to do a post mortem before taking the body to Singapore. Only after the autopsy report, we will know if there was any medical negligence."
Reports also suggest that the woman wanted to reduce weight to increase her chances of getting pregnant. 
Last Updated Mar 31, 2018, 6:53 PM IST