Cauvery Management Board: AIADMK MP rolls back resignation
Tamil Nadu in hot water, fight for Cauvery Management Board intensifies
AIADMK MP Muthukaruppan tenders his resignation, but rolls back decision in two hours
AIADMK government's hunger strike slated for April 2
DMK protests on April 5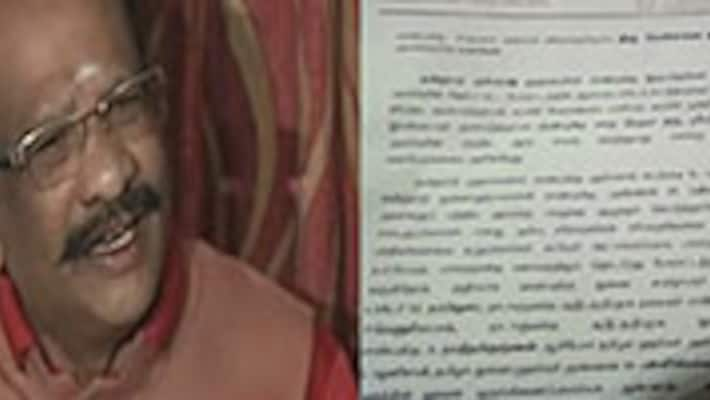 With anger brewing among the people of Tamil Nadu, and the political parties over the centre's failure to form a Cauvery management board despite the orders of the apex court, the ruling AIADMK had announced a hunger strike on 3rd April and reportedly, the opposition party DMK is also in a mood to replicate the same but in a much different style on April 5th.
Amid these developments, AIADMK MP Muthukaruppan, who still has two years to serve in his six-year term, tendered his resigantion from his post from Rajya Sabha on Monday (April 2). He said, "Amma (Jayalalithaa), who struggled over the Cauvery issue for so many years, assigned me the post of an MP and I could not serve the purpose, which is why I'm resigning from my seat as I could not fulfil her wishes."
However, in two hours, he rolled back his decision claiming that the Tamil Nadu CM Edappadi Palaniswamy requested him to wait until SC's verdict on the case filed by the state claiming 'contempt of court' regarding the Cauvery Management Board. 
Over 500 Kms away from Tamil Nadu, in the neighbouring state of Andhra Pradesh, YSR Congress party chief announced that his party's MPs will resign from the parliament on April 5 over the demand for a special status for AP and will sit on an indefinite hunger strike at Andhra Bhavan in  New Delhi. 
These developments have definitely left the centre in a state of an unprecedented dilemma. Is this the beginning of a new war against the centre? Or was the AIADMK indulging in a political gimmick?
Last Updated Apr 4, 2018, 7:10 PM IST