Bigg Boss Tamil: Oviya Helen summoned by police for questioning over alleged suicide attempt
Oviya Helen who exited the 'Bigg Boss' recently on medical grounds has been summoned by police for questioning
Oviya, allegedly tried to commit suicide within the Bigg Boss house by drowning in the pool
The petitioner of the complaint says that the producers used this incident to increase their TRPs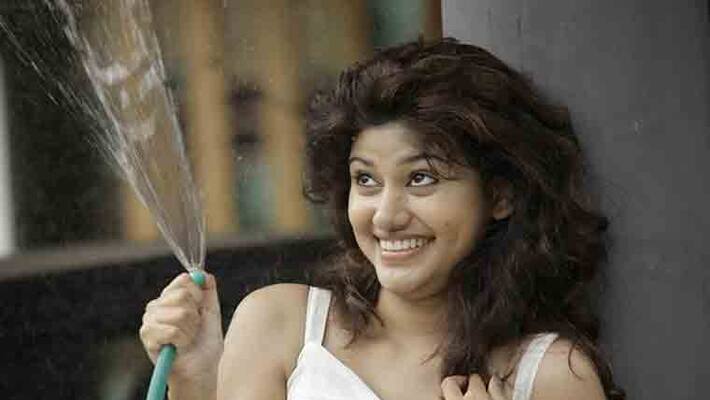 Oviya Helen, a popular contestant in the 'Bigg Boss' Tamil reality show hosted by veteran actor Kamal Haasan, has been summoned by police for questioning over her alleged suicide bid.
Oviya, who exited the show recently on medical grounds, has been summoned by the Nazarathpet police in connection with a complaint alleging that she had attempted suicide inside the sets of the show, reported The Hindu.
The Kamal Haasan hosted show is slowly emerging as the most controversial shows in the Indian Television history.
The complaint was filed by Saravanan, an advocate, who said that the show's participants had to stay cooped inside a closed compound for 100 days and had to take the permission of the producers to leave the premises.
He alleged that on August 4, Vijay TV had shown visuals of Oviya trying to commit suicide by drowning herself in a pool inside the Bigg Boss house.
The complainant further alleged that her suicide attempt was triggered by depression caused by the activities forced on her by the producers, the show's host and Vijay TV. Hence, they had driven her to attempt suicide and telecast the same to gain in TRP ratings.
In response, the Nazarathpet police Inspector Jaichandran said the complaint has been recorded in the Community Social Register (CSR). "We spoke to Oviya's personal secretary, who denied that she attempted suicide," the police inspector was quoted as saying to The Hindu.
Responding to the PIL filed by Saravanan, the first bench of Chief Justice Indira Banerjee and Justice M Sundar, directed the assistant solicitor general representing the Centre to specify what mechanism is available. 
The accuser has called for Bigg Boss Tamil to be stopped immediately on the grounds of protecting Tamil culture. The matter has been posted for next hearing which is scheduled for August 18.
Last Updated Mar 31, 2018, 6:43 PM IST