Fringe group attacks, severely injures IIT Madras student for organising Beef Fest
Fringe group members brutally assaulted an organiser of the beef fest in IIT Madras
On Monday, May 29, 50 students participated in a 'beef fest' inside the campus of IIT Madras to protest the centre's cattle ban
One of the organisers, Suraj, was brutally beaten on the campus. Suraj is a PhD scholar in the aerospace department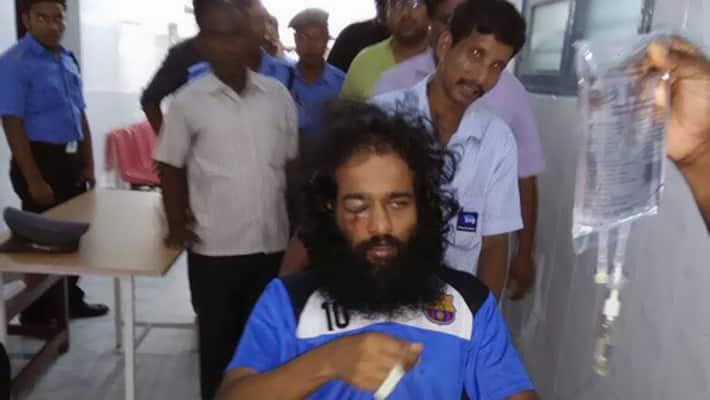 Fringe group members brutally assaulted an organiser of the beef fest in IIT Madras.
A day after students of IIT Madras organised a beef fest to protest the cattle ban by the Center, one of the organisers, Suraj, was brutally beaten on the campus. Suraj is a PhD scholar in the aerospace department. His right eye is severely injured and has been rushed to Sankara Nethralaya Eye Hospital.
Another student confirmed that the people who beat him up are students of the campus. They have threatened to beat, and even kill others. 
On Monday, May 29, 50 students participated in a 'beef fest' inside the campus of IIT Madras to protest the centre's cattle ban.   
On Tuesday, May 30, the Madras High Court had granted a four-week stay on the Centre's decision to prohibit the sale of cattle meant for slaughter. 
There is an uproar against the ban on the sale of cattle in states like Kerala, Tamil Nadu and West Bengal. Beef fests have been held in several parts of  Kerala and Tamil Nadu.
Last Updated Mar 31, 2018, 6:38 PM IST