VIDEO: When Rafa Nadal halted match to find missing toddler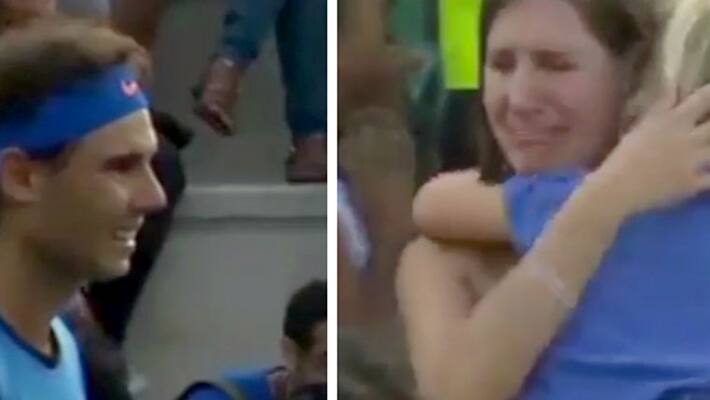 Nadal was playing a doubles match with budding tennis player Simon Solbas against John McEnroe and Carlos Moya when a distressed mother looking for her lost daughter in the crowd caught everyone's attention, including Nadal's.
The World No. 4 was generous enough to delay his serve when the big screen showed a helpless mother in tears while she shouted her daughter's name. The huge crowd began to help out too.
Eventually, the daughter and mother reunited. The scenes in the stadium turned emotional, and people at the venue loudly applauded at their heartfelt reunion.
As the mother and daughter reunited with happy tears, Nadal and McEnroe did not hide their emotions. While Nadal smiled emotionally, his opponent acted to wipe his tears.
It was Nadal who was alert enough to halt the match and made the search easy for the mother.
Nadal and his partner were also fortunate in the game, winning it 3-6, 6-3, 10-8 after a nail-biting deciding set.
Last Updated Mar 31, 2018, 7:01 PM IST