Watch: Ganguly plays gully cricket in Kolkata streets
Ganguly played gully cricket in North Kolkata on Sunday morning.
He managed to take time out of his busy schedule as CAB's president.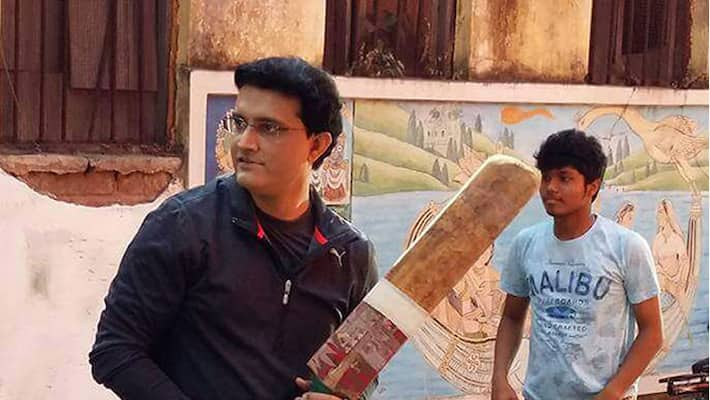 The 'Prince of Kolkata,' was seen playing cricket with kids on the street on Sunday morning.
Here is a video showing Ganguly's gully cricket:
Ganguly, whose last appearance in a competitive match came back in 2012 in the Indian Premier League, has been occupied with his administration job as the chief of CAB. He is also the part of the advisory committee of the BCCI along with former teammates, Sachin Tendulkar and VVS Laxman.
He recently heaped praises on Virat Kohli for his excellent run as India's Test skipper. After 20 Tests, Kohli is yet to lose a series and has already gone past Mansoor Ali Khan Pataudi and Sunil Gavaskar to become the fourth most successful Indian Test captain with 12 wins.
Photo credits: Siddharth Sarkar
"Virat Kohli's record as captain just goes to show India's dominance at home. Kohli's record is going to get better by the time England and Australia finishes, which is about six Test matches and one against Bangladesh that makes it seven. He has got a very good chance of winning all seven or probably five out of the seven.
"But just like everyone else, his challenge will begin when he starts travelling abroad," Ganguly told India Today.
Last Updated Mar 30, 2022, 9:15 PM IST