Time for Virat Kohli to take over the hat from Dhoni in limited-overs format?
India under Virat Kohli, never lost a Test match after they were handed a defeat by Sri Lanka at the SSC in 2015.
Kohli's 14 Test victories is the most by an Indian captain after 22 matches.
Once The Guardian had said – "He has stones the size of Sudan. He possesses skills beyond your imagination. Moxie of a million men. Enjoy him!" They were talking about none other than the Indian Test skipper Virat Kohli. He justifies every single adjective used in that quote.
India under the regime of Kohli has remained unbeaten in 18 Test matches. This is the longest ever streak. There is no doubt about the fact that Kohli is turning into a captain with a midas touch ever since he took over the baton from MS Dhoni in 2015.
Team India's splendid unbeaten run proves how good he is as a leader. Everybody was referring to this series as 'The Revenge' series. Kohli has avenged 2012 as well as the 2014 drubbing in the hands of England. The puzzle is almost solved. It is just that Kohli need to register a Test series win in Australia and South Africa. Then the puzzle will be complete.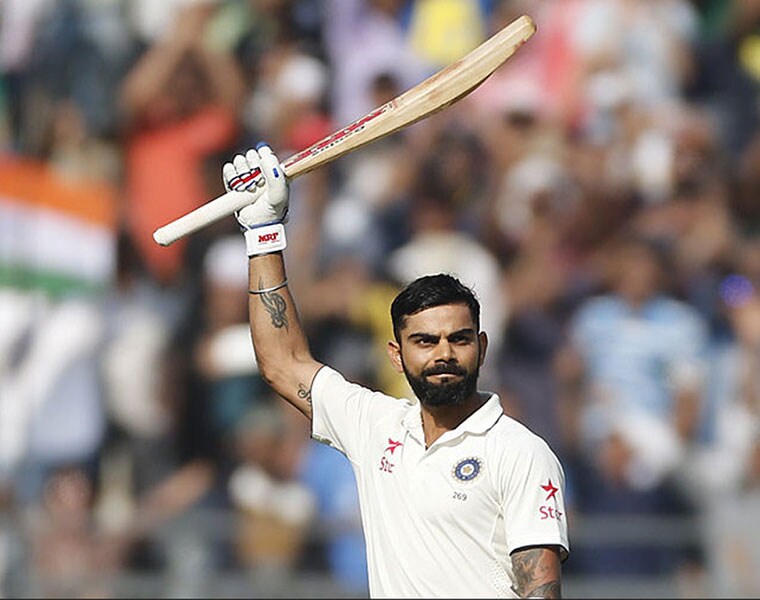 Also Kohli would want to answer the questions James Anderson raised in England. The run machine unfortunately averages only 14 in England. He would be hungry to change that particular statistics.
Ever since Kohli overpowered Sri Lanka at their own backyard in 2015, the fans have started to believe in their captain fantastic. India's overseas form is pretty poor and that record might just change in the coming years only because of one man with incredible intensity and conviction – Virat Kohli, as he exactly knows how to lead from the front.
Kohli scored over 600 runs in this series against England. He continued to add to his runs tally even on difficult wickets. When the ball was turning square in Mumbai during the fourth Test, he went on to notch up his third double ton in the longest format of the game and took the match away from England.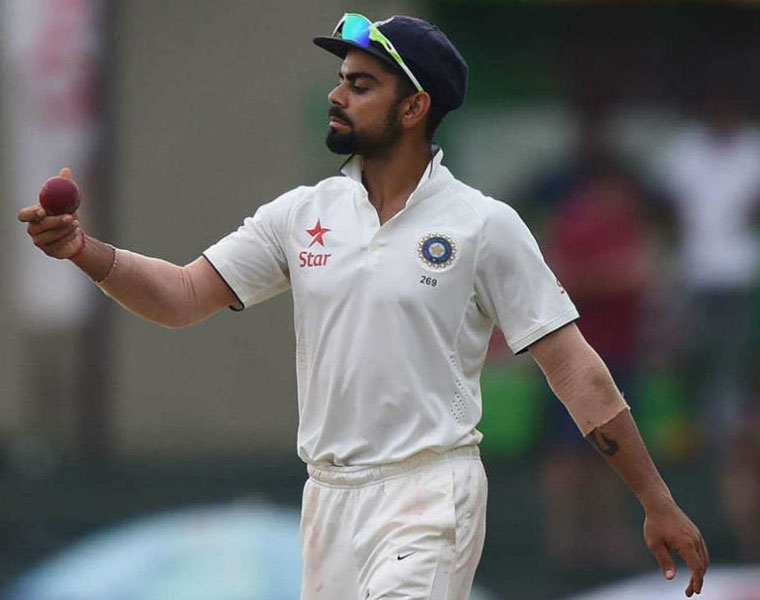 Nothing makes him happier than winning a match for his side and we have all witnessed this pertinent fact. He relishes taking on tough opponents, he is aggressive by default, he absolutely hates the opponents on the field – last but not the least, Kohli loves to win games for Team India.
A debate that Virender Sehwag sparked during this Test series was that when he said Kohli is ready to take over the baton from MS Dhoni in the limited over formats as well. But one can only wait for the time to reveal the future.
At this moment, let us all remain awestruck at India's mesmerising 4-0 win over England. At last we can all shout out and say – More power to you Kohli!
Last Updated Mar 31, 2018, 6:36 PM IST