Kohli's performance in 2016 will be considered in the awards presented next year.
Stats of other batsmen in the ICC Test Team are better than Kohli in the previous calendar year.
The Virat Kohli fans are absolutely gutted about the fact that the in-form Indian skipper was left out of the ICC Test Team of the Year 2016. Instead, Alastair Cook, who has had a poor season, was adjudged the captain of the team. Ravichandran Ashwin was the only Indian players to make it to that prestigious list.
Every single cricket fan across the globe must be wondering – How on earth Kohli did not make it to the ICC Test Team of the Year? Don't be surprised to know that the no.1 Test batsman in the world and the Australian skipper – Steve Smith is the 12th man of ICC's Test Team of 2016.
In order to understand the dynamics of voting, one needs to look into several aspects on the basis of which the best ICC XI is chosen, be it Tests, ODI or T20.
First things first, these positions are not awarded for the calendar year. The evaluation is done from September to September, which is the end of previous English season to the end of the following English season.
During this period, Kohli went on to score 451 runs in just eight Test matches at an average of 45.10. The only achievement he had during that period was his first ever double ton against the West Indies in the Caribbean Islands. Kohli did not have a great South Africa series as well. Stats of other batsmen in the ICC Test Team are better than Kohli.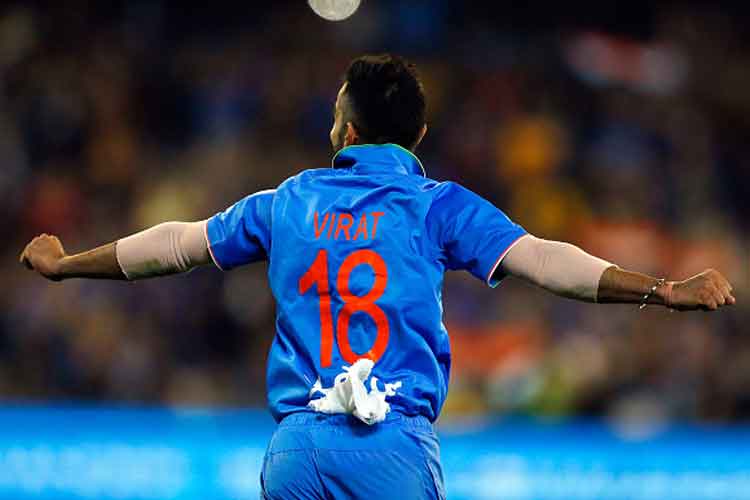 Kohli's dream run started from the New Zealand series and he has been on a run-making spree. This performance will of Kohli will be evaluated in the next calendar year. Therefore, one really does not need to get disheartened. Instead, they should jump in joy as Kohli has been named the Captain of the ICC ODI Team of the Year 2016.  
However, adding Cook to the list and making him the skipper of the ICC Test Team of the Year 2016 did not make much sense. On the contrary, ICC made it evident that they are biased towards England and Wales Cricket Board (ECB).