[Video] This boxer creates a new record in World Championship history, knocks out opponent in 11 seconds
Boxing is one of the most brutal combat sports in the world. And sometimes it takes just one hard knock to etch your name in the annals of boxing glory
World Boxing Championship (WBO) bantamweight champion Zolani Tete took just 11 seconds to knock out his opponent in a historic finish
Tete landed a devastating right hook around the guard of fellow South African Siboniso Gony, knocking his opponent unconscious instantly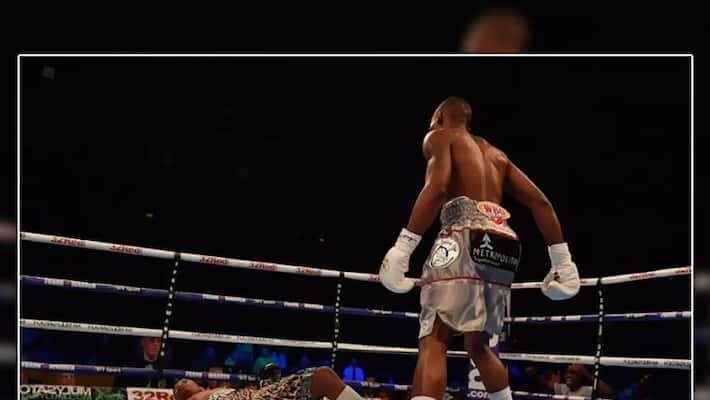 Boxing is one of the most brutal combat sports in the world. And sometimes it takes just one hard knock at the speed of light to etch your name in the annals of boxing glory.
World Boxing Championship (WBO) bantamweight champion Zolani Tete took just 11 seconds to knock out his opponent in a historic finish.
With the very first touch of the bout just six seconds in, Tete landed a devastating right hook around the guard of fellow South African Siboniso Gony, knocking his opponent unconscious instantly.
This takes Tete's professional record to 26-3 with 21 of those wins coming via knockout since making his debut in 2006.
Tete previously held the IBF super-flyweight title before moving up to bantamweight.
Last Updated Mar 31, 2018, 6:42 PM IST