US Open 2023: Aryna Sabalenka's remarkable comeback secures spot in Women's singles final
Aryna Sabalenka staged a thrilling comeback after dropping the first set to defeat Madison Keys, securing her place in the US Open Women's Singles Final.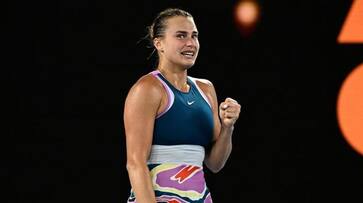 Aryna Sabalenka demonstrated remarkable resilience as she fought back from being a set down to defeat American Madison Keys in the women's singles semi-final, securing her place in the highly anticipated US Open Women's Singles Final. In what promises to be an exciting showdown, Sabalenka, who is on the cusp of claiming the World No. 1 ranking, will face off against the talented Coco Gauff in the championship match.
Sabalenka's journey to the final was nothing short of a rollercoaster. She faced a daunting start, losing the first set in a lopsided 0-6 scoreline against the formidable Keys. However, the Belarusian star refused to be deterred and mounted a stunning comeback in the following two sets, clinching them both in intense 7-6 battles. An especially pivotal moment occurred when Keys served for the match in the second set, only for Sabalenka to dig deep and snatch victory from the jaws of defeat. This triumph marked her second Grand Slam final appearance, signalling her unwavering determination on the biggest stages of tennis.
Meanwhile, on the other side of the bracket, American teenage sensation Coco Gauff faced her own set of challenges en route to her maiden US Open final. A 49-minute stoppage, caused by climate protesters, disrupted her semi-final clash against Karolina Muchova. Undeterred, the 19-year-old Florida native displayed incredible composure and skill to navigate through the interruptions and secure a straight-sets victory of 6-4, 7-5.
The match, despite the interruptions, lasted nearly three hours, underlining Gauff's mental and physical resilience as she advanced to her first-ever final at the iconic Flushing Meadows venue. The stage is now set for a captivating US Open Women's Singles Final as Aryna Sabalenka and Coco Gauff prepare to showcase their tennis prowess and determination on the grandest of stages.
Also Read: US Open 2023: 'Ten out of Ten' - Medvedev reveals how he's feeling after reaching semis (WATCH)
Last Updated Sep 8, 2023, 11:45 AM IST