71% Indians now willing to support their children in career in sport beyond cricket: Survey
The survey conducted by Local Circles reveals a significant shift in the outlook of a country dominated by cricket.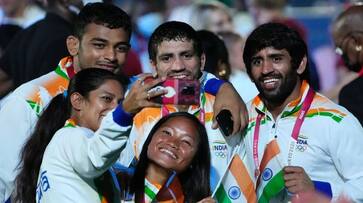 India may have won only 7 medals at the recently-concluded Tokyo Olympics, but the sporting event has given people of the country has newer role models.
According to a survey, 71% of parents say they will support their child in taking up a sport as a career beyond cricket.
The survey outcome marks a significant shift in the outlook of a country dominated by cricket.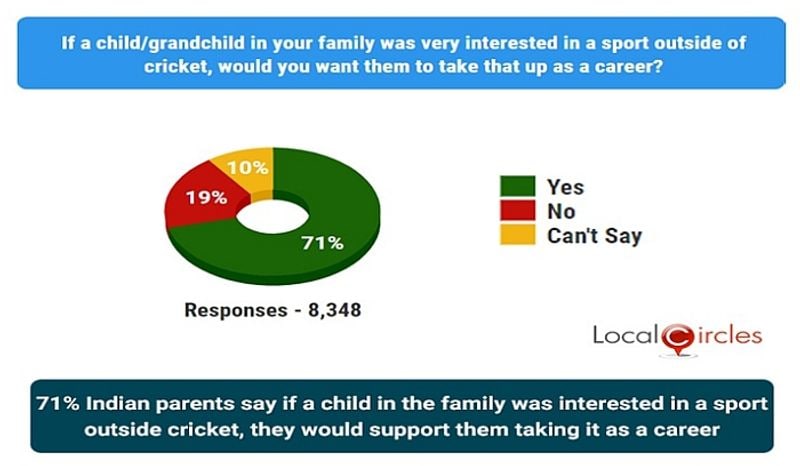 Historically, most middle-class parents have been reluctant to support their children to take up sports outside cricket as a career with the belief that they do not provide regular earning and financial stability in the long term. However, Tokyo Olympics seems to have instilled new and fresh energy into the prospects of non-cricket sports in India. 
The survey, conducted by Local Circles and covering 18,000 respondents residing in 309 districts of India, saw Indian parents eager to support such a career plan of a child or grandchild in their family. 
Interestingly, a similar survey done in 2016, showed just 40 per cent of parents offering to support their child take up a sporting career outside of cricket.
The latest survey also indicated that 51 per cent of the respondents said they or someone in the family watched or closely tracked India's games in Tokyo Olympics. However, another 47 per cent of Indians said they did not watch or track Team India. 
This again is a significant increase when you compare the data to 2016 where a similar LocalCircles survey had indicated that less than 20% of Indians were tracking India's performance in the Olympics
According to Local Circles, the central and state governments must find ways to create new infrastructure to promote sports. 
The survey creators also suggested that the governments should rope in corporations to deploy CSR funds in the development of sports, which could assist in developing many more high-quality Indian sports stars for Paris 2024. 
Last Updated Aug 10, 2021, 5:38 PM IST