All state bodies must fall in line: Supreme Court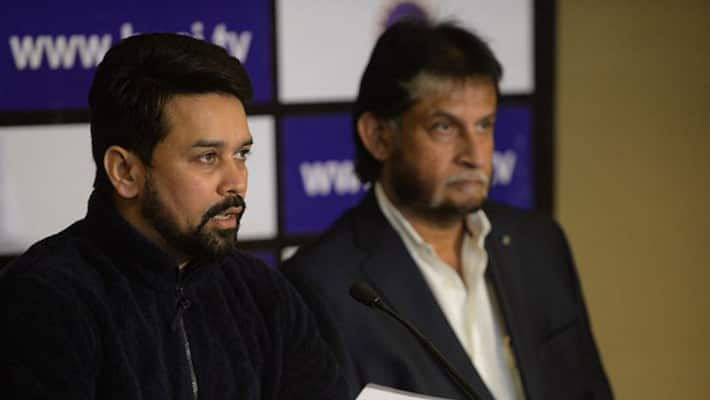 "Once BCCI is reformed it will go down the line and all cricket associations will have to reform itself if they want to associate with it. The committee constituted in wake of match-fixing and spot-fixing allegations was a serious exercise and not futile exercise," a bench headed by Chief Justice T S Thakur said.
The bench also comprising Justice F M I Kalifulla, said that the recommendations of reforms at BCCI were made by a committee of experts with extensive deliberations with the stake holders and finding can't be said to be "just recommendations".
"It will no longer remain just recommendations if we say it has to be implemented. It was called recommendations as some of the findings of the committee were implemented by BCCI during the deliberations itself and some were not implemented.
"We are hearing the issue because we are seeing whether the recommendations which have not been implemented can be implemented or not," the bench said to Haryana Cricket Association which was objecting to the recommendations of Lodha panel.
Counsel appearing for Haryana Cricket Association said that Lodha panel's finding were just recommendations and few of them are not workable for cricket bodies to implement.
"Justice R M Lodha committee has said that what has been done is just cosmetic and what is required is not cosmetic reforms but more than that," the bench said.
The apex court also pulled up Haryana Cricket Association for objecting to 70 years age cap for office bearers and said that "do some office bearers in cricket bodies think that they are indispensable."
"Do you think that some office bearers in cricket bodies think are indispensable. Nobody is indispensable leave alone the cricket administrators. There should be time when you have to say enough is enough and pave way for others to take charge," the bench said.
To this the counsel said that objections to some recommendations of Lodha panel should not be taken as criticism of findings of the committee. .
Last Updated Mar 31, 2018, 6:44 PM IST