Does Salman Khan deserve to be India's Olympics brand ambassador?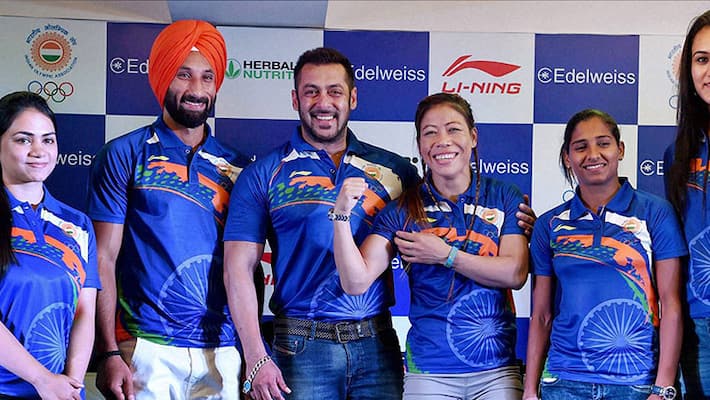 Athletes in the country are up in arms against this move. Distinguished Olympians such as Milkha Singh and Yogeshwar Dutt feel Salman is using the Rio Olympics promotion just to peddle his latest movie - a potboiler based on wrestling - and has no practical affiliation whatsoever to anything remotely sport.


A handful of others-- equally distinguished Olympians such as the gold-winning marksman Abhinav Bindra--have welcomed the appointment, saying the star's presence will translate into more visibility, and thus may lead to increased viewership and sponsorship for the largely ignored Olympic disciplines in India.
 

Let us, first, tackle Salman's suitability to the role. Far from being a sportsman, Salman Khan can hardly be an advertisement for a wholesome, healthy lifestyle. 
However, supporters of Salman claim he is not being brought on board to get on the field or to train India's medal-seeking Olympians. The Indian Olympic Association (IOA) the governing body, had stoutly defended the appointment of Salman on the grounds that his involvement will attract more commercial sponsors for the Olympic disciplines. 
 
The IOA should remember that the athletes holding the country's flag aloft in Brazil come July, are key stakeholders. They may win a few lakh rupees in additional sponsorship revenue, but it potentially deflates the morale of sports persons.  Is there not one Olympic athlete, or even a sportsperson who could be a better face of India's Olympic efforts?
 
Last Updated Mar 31, 2018, 6:34 PM IST