Sachin Tendulkar, the most celebrated batsman in the history of the game, turns 45 today. He made his debut as a 16-year-old against Pakistan, who boasted of a feared pace attack. Despite a bloodied nose and a few failures, the little boy from Dadar scaled new peaks and became the greatest batsman since the days of Don Bradman
Born on April 24, 1973, India's most iconic batsman, Sachin Tendulkar, turns 45 on Tuesday. There is no record that he has not achieved. He has been one of the most decorated batsmen who has changed the face of cricket. His batting comprised of perfect balance and precision.
Here are some interesting facts about Sachin Tendulkar! The 'God of Cricket'
Awesome Incidences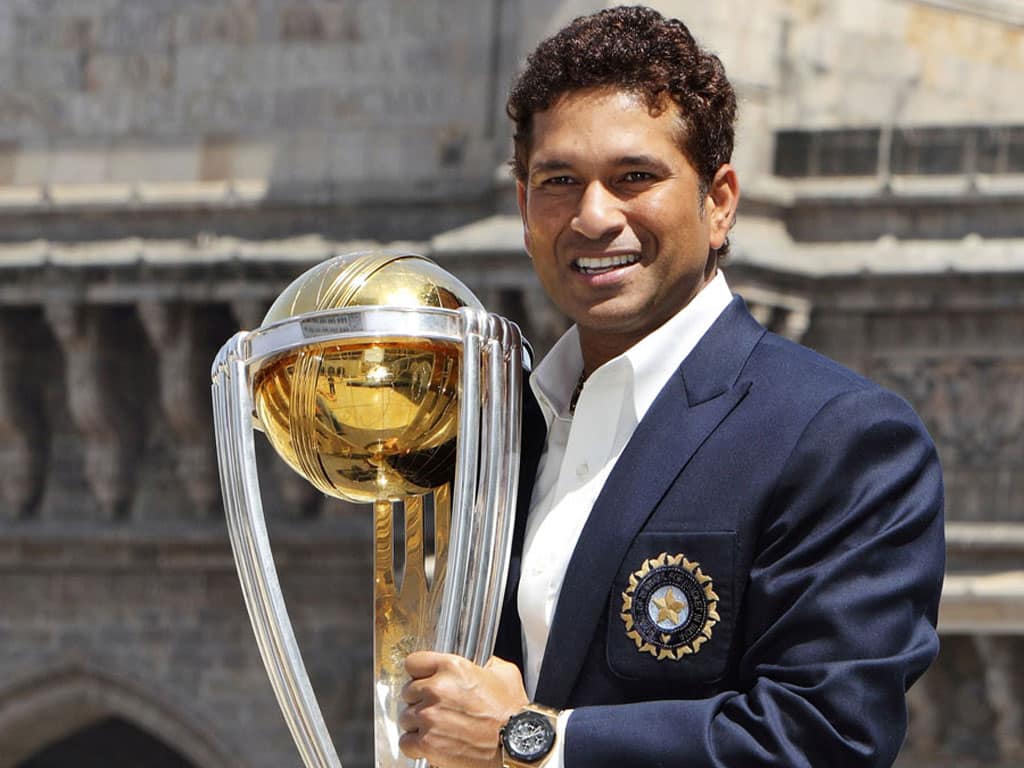 Sachin Tendulkar desired to become a fast bowler, but Dennis Lillee's MRF Pace Foundation rejected him in 1987. Lillee told the young Tendulkar to concentrate on his batting. He didn't have a contract for his bat till the start of the 1996 Cricket World Cup. At the end of the World Cup, MRF signed him to put a logo on his bat.
Young Achiever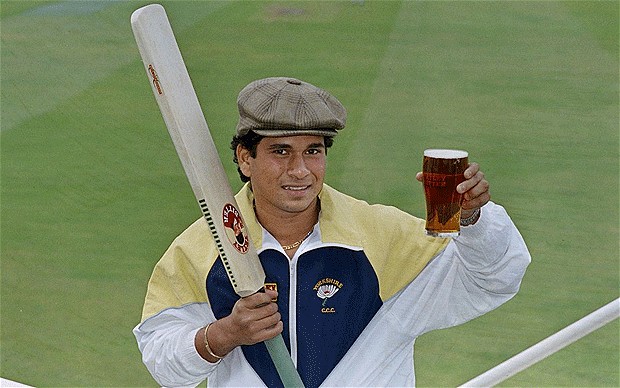 At 19 years of age, Sachin was the youngest Indian player to play county cricket in England. He had to wait for 79 matches for his first ODI century and by that time he had scored seven Test hundreds. He played for Yorkshire.
His Batting Line
Sachin Tendulkar was the first batsman to be given out by the Third-umpire. In 1992, on the second day of the Durban Test, he was run out by a direct throw from Jonty Rhodes. After watching several TV replays, he was declared out.
Brand Endorsement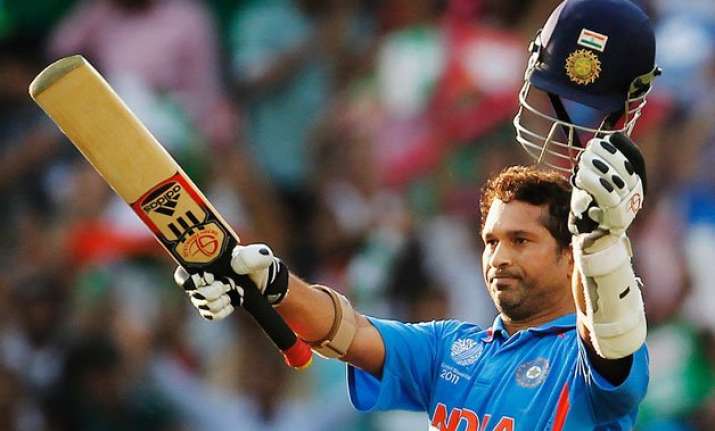 The health drink Boost was Sachin's first brand endorsement. In the early 1990s, he was seen with senior cricketer Kapil Dev in many of their ad films. Throughout his career, he has been the face of top brands like Visa, Adidas, Pepsi, Colgate, Action Shoes, Boost, Philips, MRF and Fiat.
Political correctness
With a fandom of a billion plus, it has been a marvel at how controversy-free Sachin's career has largely been. Many owe this to his grounded nature, as well as a determined effort of always doing and saying the right thing, which his critics have often labelled as 'political correctness'.
As a Kid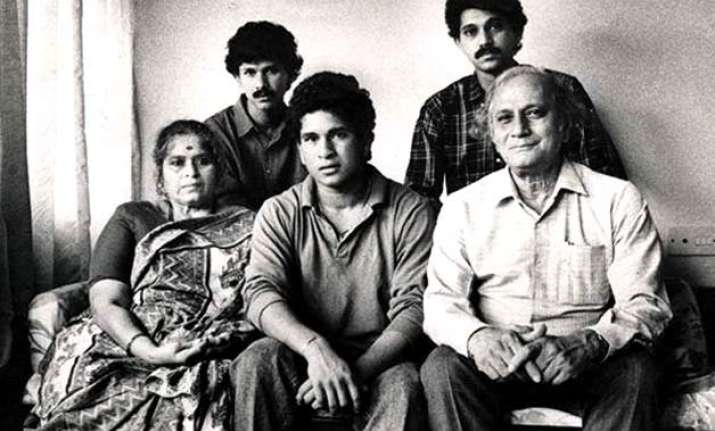 In his school days, Sachin had the reputation of being quite a bully. Whenever he was introduced to a new kid in the school, he was excited to punch him right away. Sachin was quite notorious for picking fights.
Awards & Recognition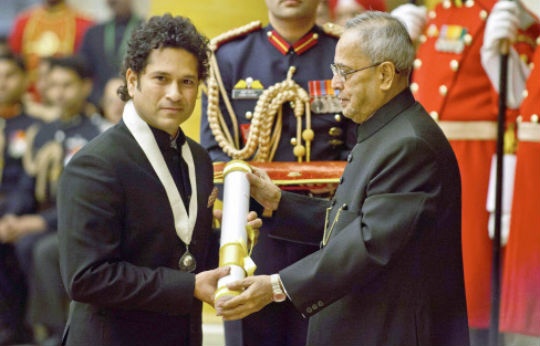 One of the greatest batsmen in the history of cricket, Sachin has been bestowed with the Rajiv Gandhi Khel Ratna (the Highest sporting honour in India), Arjuna Award and Padma Shri by the Indian government. His name is has been proposed for the Bharat Ratna, India's highest civilian honour, too. He is the only Indian cricketer to get all these awards.
His Love Life & Interest
Sachin Tendulkar is happily married to paediatrician wife Anjali Tendulkar, who is 5 years older to him. They have two kids, Sara and Arjun. His wife had the superstition of not eating or drinking anything whenever Sachin is batting on the crease. The Master blaster takes pleasure in collecting cars, perfumes and watches. He bats, bowls and throws with his right hand, but writes with his left hand.
Top Scores
Tendulkar has scored most centuries in a calendar year, i.e. 9 ODI centuries in 1998. In the same year, he made 1,894 ODI runs, a record for ODI runs by any batsman in a calendar year. Earlier, Sachin Tendulkar and Vinod Kambli set a world record partnership of 664 runs in the Harris Shield, an inter-school tournament in Mumbai. He scored an unbeaten 326 runs which drove the opposition to tears. In 1992 he became the youngest cricketer to reach a 1000 runs in Test cricket. Tendulkar scored his much-awaited 100th international hundred on 16 March 2012, at Mirpur against Bangladesh in the Asia Cup. By achieving this feat, he reserved a coveted place in cricketing history.
World Record
Sachin Tendulkar's record of five test centuries, under-20, is a current world record. He is the only player who has taken 40 wickets and scored more than 11000 runs in Tests. He has 20-century partnerships as an opening pair with Ganguly, which is a world record. Sachin Tendulkar had the privilege of making the most number of stadium appearances i.e. 90 different grounds.
Last Updated 24, Apr 2018, 10:39 AM IST