Sachin Tendulkar: A 43-year-old inspiration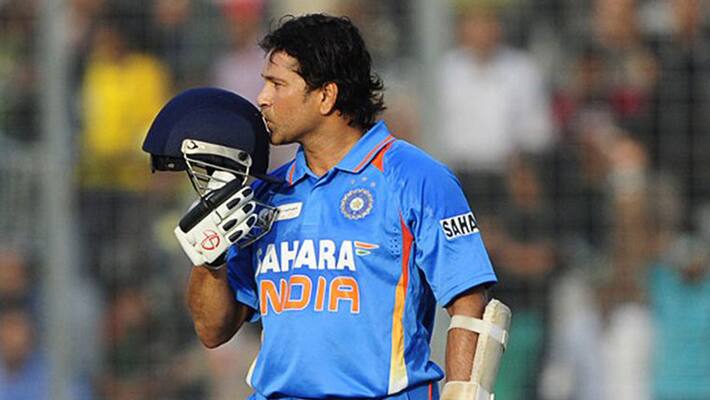 "Settle down, let me talk. I'll get more and more emotional," were the words Sachin had to tell the crowd cheering for him when he was bidding adieu to international cricket in 2013, at his home ground, Wankhede cricket stadium, Mumbai.
This roar was not just for Tendulkar the run machine. It was also for Tendulkar the inspiration, the batsman who ignited the maddening dream of playing cricket at the highest level in every youngster in the country, and beyond.
As a 16-year-old debutant in 1989, Sachin Ramesh Tendulkar caught an entire nation's imagination. He continued playing for the next 24 years and marked his journey with momentous milestones, which every young cricketer will see as inspirations to take the sport of cricket to new highs.
Despite his great success, Sachin was a firm believer in "getting better never stop" and even practiced in hotel rooms and corridors at night before matches. Young cricketers thus must imbibe from the maestro not just his hunger and motivation for success, but also teh effort and commitment he showed toward his chosen line.
The reason why he is called "God of cricket" is not only for the heights he reached, but his quality of never forgetting where he came from. Even after spending more than two decades playing at the highest level, Tendulkar never said 'no' to his Mumbai team,
"Even if I had landed from New Zealand from at 4 a.m., I made sure I am available for my Mumbai team for a match at 8 a.m," he revealed in his now-famous farewell speech in Mumbai.
Sachin, today, has turned 43, and has retired from all the formats of cricket. But the way he chose to celebrate his birthday was a strong inspiration to all the budding cricketers. The first thing that Sachin did on his birthday was to play cricket with under-privileged children at MIG Cricket Club in Mumbai, proving once again that he is the ultimate inspiration to young talent the world over.
May the legend live long, healthy and inspire generations to come.
Last Updated Mar 31, 2018, 6:50 PM IST