Rohit asks India to 'go for Gold'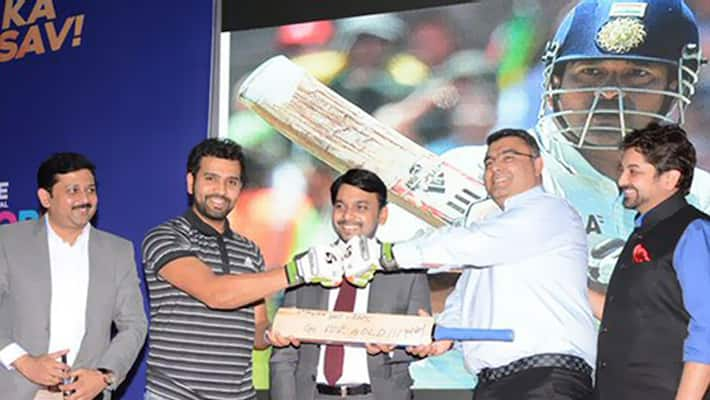 Rohit, who is leading defending champions Mumbai Indians in the Indian Premier League, which is in progress, presented a signed bat with the words "Go for the Gold" written on it to Narang, a bronze medalist in the men's 10m air rifle event at the 2012 London Olympics.
The bat was presented to Narang by Rohit after the duo had inaugurated the Pune International Sports Expo (PISE) at the College of Agriculture Grounds here, said a media release.
Narang spoke about the challenges the Olympic athletes face to achieve their goals.
"Winning medals for India is my job, but while I pursue my dream of yet another Olympic medal, this time in Rio, I want to reflect on the challenges that we face," said the 32-year-old Hyderabad-based Narang, winner of eight gold medals in the Commonwealth Games of 2006 and 2010.
"We often talk about level playing field. While in corporate boardrooms this still is an Utopia, but in sports this is what we strive for. However, in a country like ours democracy or level can only come once we think of opportunity or playing fields," said the ace rifle shooter.
Recently, the Parliament was told by the Sports Ministry that the Government expects 10 medals from Rio, while the target is 25 at the 2020 Tokyo Olympics.
Last Updated Mar 31, 2018, 6:47 PM IST