'Replace Dhoni as Indian skipper at your own risk'
Under Kirsten and Dhoni's leadership, India won the 2011 World Cup.
Kirsten spoke to media in Mumbai on Wednesday.
He was very prompt with his answers about Dhoni.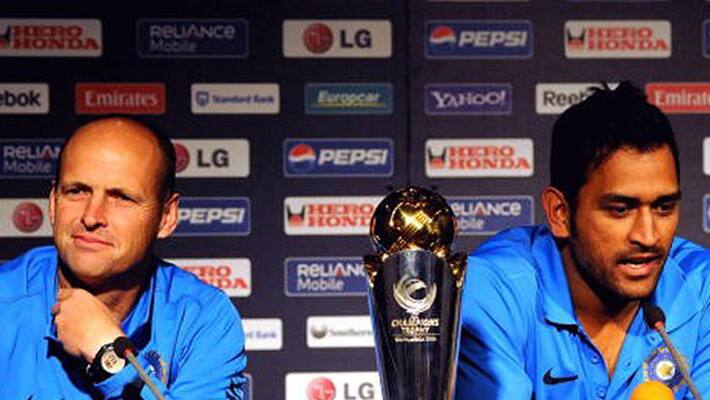 "If anyone doubts his ability, I think they would be making a grave mistake. You replace MS Dhoni at your peril," Kirsten said immediately said as though he has been preparing for the reply for a very long time.
Read more: Dhoni arrives with a swag; what followed next was priceless!
He spoke to the media at Police Gymkhana in Mumbai on Wednesday.
Kirsten, who parted ways from Indian cricket team after their historical ICC Cricket World Cup 2011 victory, explaining the promptness in his answer said that his answer has not changed in the last three years.
During his tenure as the Indian team's head coach, the South African shared a great bond with Dhoni and their success together helped the two to grow in their respective roles.
Read more: It is going to be tough for India to find another Dhoni?
Praising the 34-year-old, Kirsten once said, " I would go to war with this guy by my side."
So it was not surprising to hear words in support for Dhoni for the former Indian coach. "The experience that I have had is that all great leaders have great performances until the end of their careers. So if you're willing to let MS Dhoni go, and you know that he might have potentially a great World Cup performance left in him, then you take the risk of that," he added.
Last Updated Mar 31, 2018, 6:36 PM IST