Meet the Pandya brothers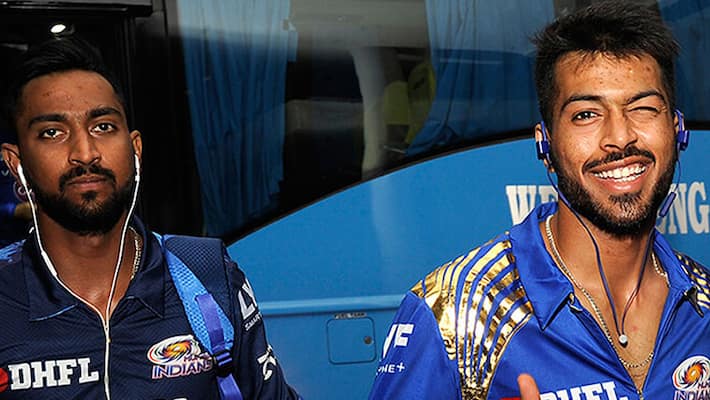 If it was the younger, Hardik, who was making waves earlier this year, when he was picked to play T20Is for India, now is the turn of the older, Krunal, to bask under the sun.
Krunal, 25, was catapulted into the limelight this past week when he dismissed Royal Challengers Bangalore's superstars Virat Kohli and AB de Villiers in the same over, turning the contest on its head.

 

Hardik, 22, a T20 specialist, had a superb tour of Australia during which India blanked the hosts 3-0 in the T20I series. He also shone in India's wins over Sri Lanka at home and in their triumphant Asia Cup 2016 campaign in Bangladesh.
Though success has come calling at the Pandya doorstep, the brothers have not allowed it go to their heads.
"We've been very lucky that we have always played together. From our childhood, we were dreaming to play together, at a good level. Finally, we're here. We are really happy to represent such a big franchise at the IPL," Krunal said recently.

 

The brothers admit that they haven't had to look far for inspiration.
"To be honest, the inspiration for us comes from Pathan brothers. They also came from the city (Baroda) we are from. I have seen Irfan and Yusuf (Pathan) play and wanted to be like them," said Hardik.
"Once we were playing cricket at the U-19 level. We watched them play and I started dreaming that one day we will also play for Baroda together. It's just the beginning for us and we have to go a long way," Krunal added.
Last Updated Mar 31, 2018, 6:53 PM IST