'Nobody can bat like Kohli' - Shane Watson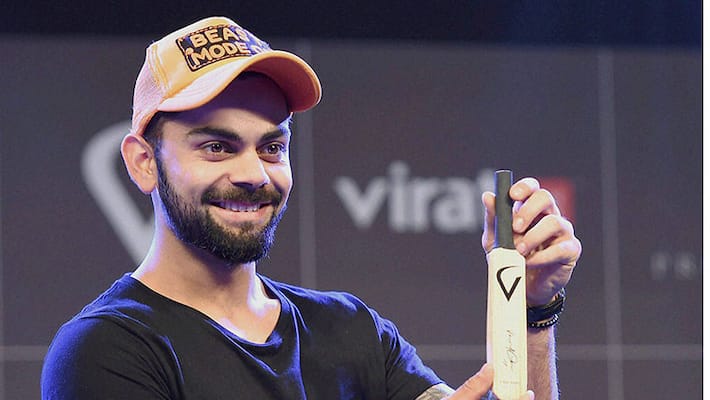 Teammates are in awe of him. Opponents fear him. Other, lesser, players blame him for raising the standards of batting to a level unattainable by anybody else.

The past year has seen Virat Kohli achieve such a level of consistency and expertise in Twenty20s - cricket's most fickle format - that people are at odds to identify what exactly has been responsible for this superhuman success.
 

Kohli's RCB teammate, Aussie all-rounder Shane Watson, stated it rather explicitly on Thursday.
"No one can ever play like that. To be able to score one (century) in your entire career (in T20s) is an incredible feat, but for someone to score four hundreds in a (single edition) of the IPL!"
Watson was speaking after Kohli struck his fourth ton of the ongoing IPL and took his tally for the season to a record 865 runs from 13 games.
"Virat and AB (De Villiers) as well, they're playing a different game at the moment. Their control and what they're doing is mind blowing. It's a privilege to be able to play with RCB, to get to know Virat and AB, off the field as well and see what incredible people they are."
Watson said the best laid plans of bowlers to counter Kohli often failed.
"Every time I have played against Virat, there have always been specific plans, more on how to contain him. He rarely makes a mistake. As a bowler, I just want to contain him as much as I can.
"It's more about trying to mix it up so that he doesn't really have much of an idea about where I am going to bowl at. But by the end of the third over or so he is reading me like a book and hits wherever he wants," Watson added.
Last Updated Mar 31, 2018, 7:02 PM IST