BCCI under fire, officially calls off IPL rights bidding
The bidding initially was supposed to take place on Tuesday.
The BCCI issued an official apology for their action.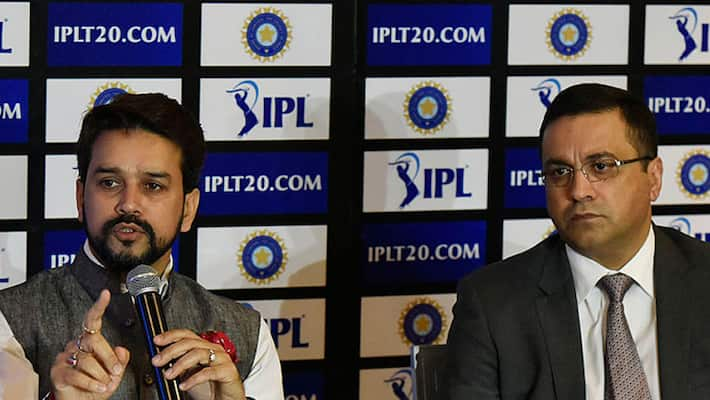 Ever since the Supreme Court put the BCCI under the watch of the Lodha Committee, the board has been under fire. The apex court has frozen the BCCI's funds for state associations and has asked the Lodha Committee to appoint an independent auditor.
The Lodha panel, consisting of CJI Lodha, Ashok Bhan and RV Raveendran, could not appoint an independent audit before October 25 which forced the board to delay the IPL bidding process.
The board has said that the Lodha Committee will take further decision on the tender IPL rights bidding process.
"BCCI offers its sincere apology to all potential bidders and stakeholders who have put in efforts to put together bids by expending considerable time and resources, and have travelled from all across the country and the world to take part in this event," the board, led by Anurag Thakur, said in a release on Monday.
The release also revealed that the BCCI has been receiving numerous queries from potential bidders explaining the hardship being faced by them due to the inability of the BCCI to address their queries and to furnish a clear roadmap on the way forward. 
Even before the BCCI made the postponement of the bidding official on Monday evening, the broadcast rights holder of Indian cricket, Star TV, approached the board saying it would not participate in the bidding process until they are given full clarity in the current situation.
According to Times of India, Star TV contacted the Indian board thrice, twice on Sunday and once again on Monday asking the BCCI to get full clearance from the Supreme Court before going ahead with the tender process.
Last Updated Mar 31, 2018, 7:04 PM IST