Meet Harendra Singh - the real life Kabir Khan
Junior Indian Hockey Team won the World Cup after 15 years.
The team is coached by the forgotten former Indian player, Harendra Singh.
Here is a conversation that will remind you of Shah Rukh's Kabir Khan character in Chak De India.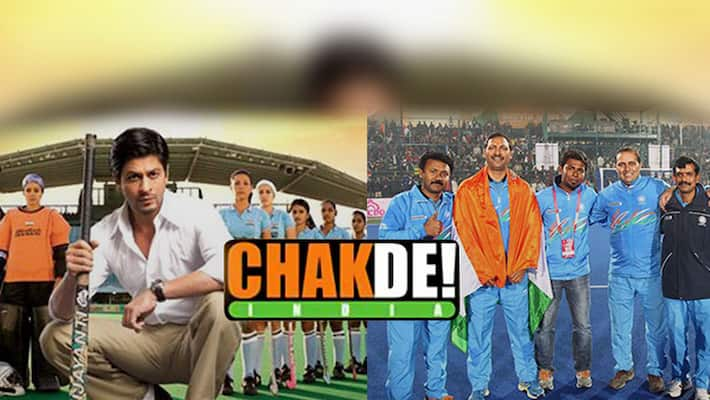 He was termed 'Bihari rickshaw puller,' traitor and a disgrace to Indian hockey after India missed out of the bronze medal in the Junior Hockey World Cup 2005.
He never played an Olympics, and that was reminded him every single time he went on the field. He was no extraordinary player, but he was passionate and emotional about India and hockey.
All these years, Harendra Singh, the forgotten Indian hockey player from Bihar, waited for the perfect opportunity to show India he was special; the country just did not value him.
The Indian Junior Hockey team won the World Cup after a long gap of 15 years - courtesy of their coach, Singh - the same man who was never pushed forward because he hailed from Bihar.  (Hockey was never popular in Bihar)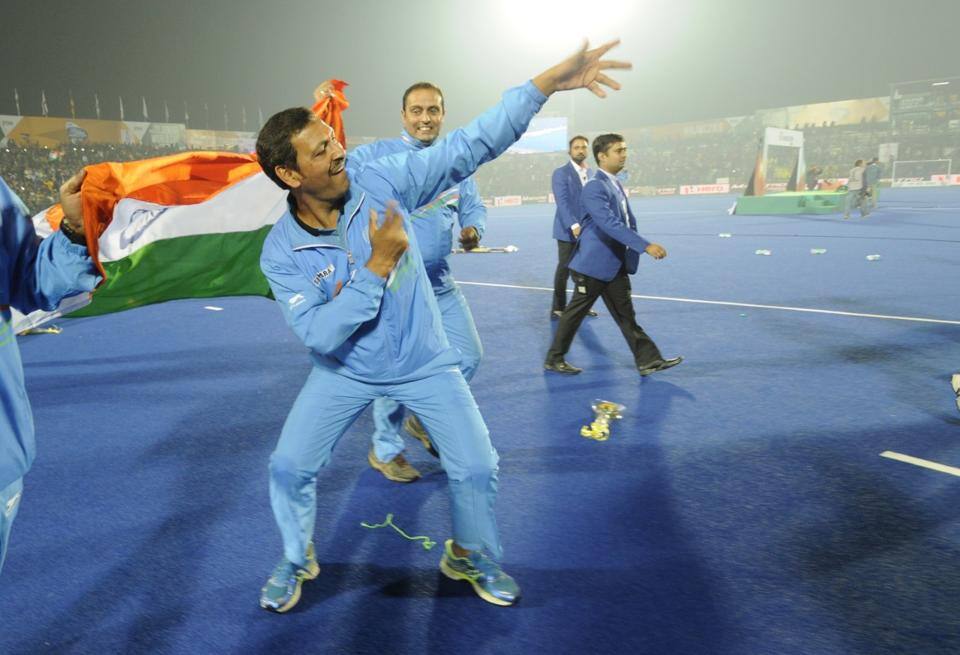 Speaking to Asianet Newsable, Singh pointed out the primary problem in Indian hockey. He also said how he dealt with it that led to his boys' successful campaign in Lucknow.
"The mindset in India has always been on individuals, and we don't try to build a good team. However, from my experience, I insisted that we won't be talking about individuals but put together a team," he explained.
Read more: India's A - Z sports controversies in 2016
Individuals can win matches, but a team can win tournaments.
Do you think he is the real life's Kabir Khan?
Yes!!
Singh's story has taken us back to 2007 Indian sports movie, Chak De India. It was based on a failed Indian hockey player who returned as Indian Women's coach and helped them do the impossible - win the World Cup.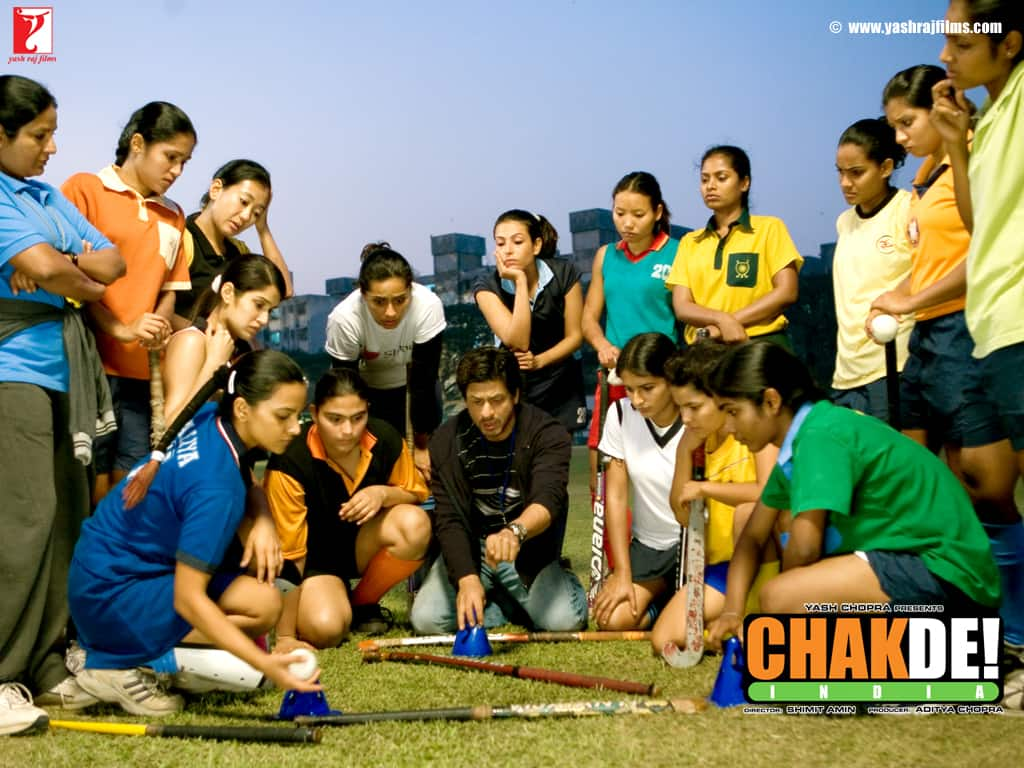 Source: YashRajFilms.com
The role of Kabir Khan was played by Shah Rukh Khan and his motivational speech before his team's final against Australia was widely appreciated.
Here is the famous 'Sattar (70) minute dialogue from Chak De:
However, the real life Kabir Khan, Singh, modified the dialogue before Indian boys' final against Belgium.
"Just make sure you play in a way that you remember these 70 minutes for as many years you will be alive," Singh told the Junior boys when they met in a corridor to avoid any intense discussion.
While a player can play a senior World Cup multiple times, provided he has the required fitness and form, he can play the Junior World Cup just once because the tournament has certain age restrictions.
Read more: Did you know Indian hockey captain is already a coach?
"Enjoy the moment as it will never come back - the Junior moment," he added.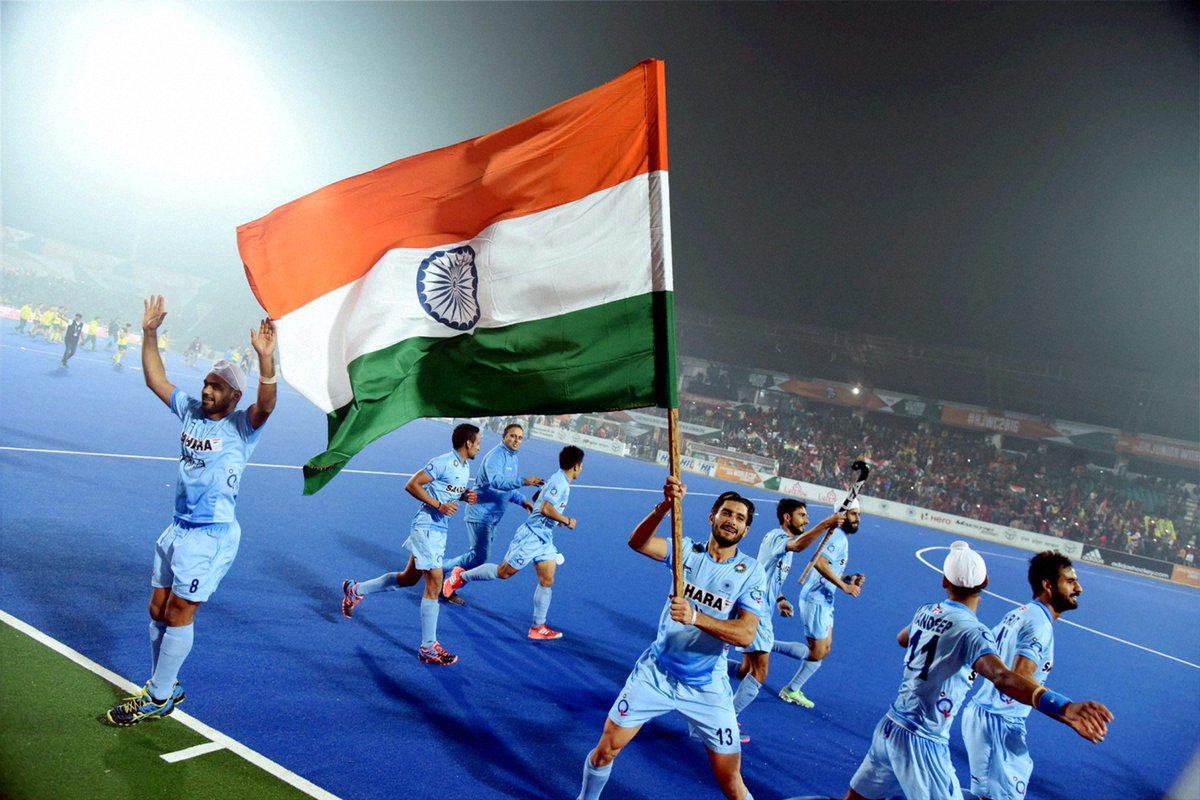 Real and Reel Kabir Khan's old connection
Interestingly, Khan and Singh's schools were very near to each other. Shah Rukh's St Columbus School was adjacent to Singh's Union Academy School near Goal Market Bangla Saheb Gurudwara in New Delhi.
The connection between Shah Rukh and Harendra goes back to the days when their schools used to play hockey in the same zone in the grounds of Hanuman Mandir.
The association got stronger when Chak De India-inspired Indian coach Harendra Singh emulated Kabir Khan in real life to bring back the joy in Indian hockey.
P.S: Shah Rukh, Harendra has been waiting to click a picture with you.
Last Updated Mar 31, 2018, 6:44 PM IST