Seven-yr-old Kashmiri girl kickboxes her way to World Championship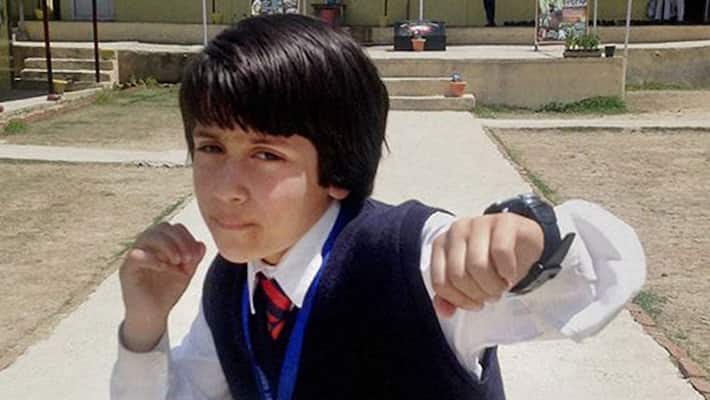 Tajamul won national recognition when she bagged the gold medal in sub-junior category at 2015 National Kickboxing Championship, held at Talkatora Stadium in New Delhi.
Her achievement at the national level got her an entry to the World Championships, to be held in Andria, Italy in November.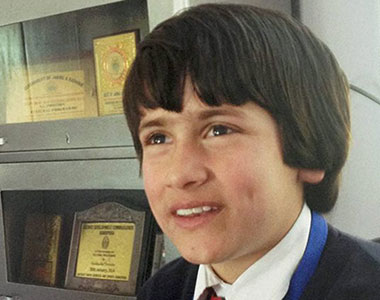 Tajamul has regularly beaten opponents several years older to her. (PTI photo)


"I felt so happy that I won and would be going to Italy. My mother, who was with me in Delhi, told me that is how you play and knock down your opponent. My father, whom I spoke to on phone, told me that I will get a treat once I reach home and I was treated with my favourite Biryani," Tajamul said.
Tajamul, hailing from Tarkpora village of Bandipora, 65kms from Srinagar, is now a hero in her village and school — Army Goodwill School, Bandipora. In fact, kickboxing is not even her forte. She excels in wushu and is also doing well in taekwondo.
Her journey started in 2014 when she joined a local academy, which trains young boys and girls in martial arts.
"I was walking near the stadium here when I saw many young boys and girls training. I saw them punching and all that and told my father that I want to join them and he let me," Tajamul told PTI.
She was declared the best fighter of Jammu and Kashmir after she won the state level championship, held last year in Jammu, and took home a gold medal.
Last Updated Mar 31, 2018, 6:41 PM IST