Kane Williamson optimistic of playing in final Test vs India
Kane Williamson missed the second Test at Eden Gardens due to a viral infection.
With a win in that match, India have gained an unassailable lead of 2-0 in the three-Test series.
Williamson scored 75 and 25 in the first Test at Kanpur.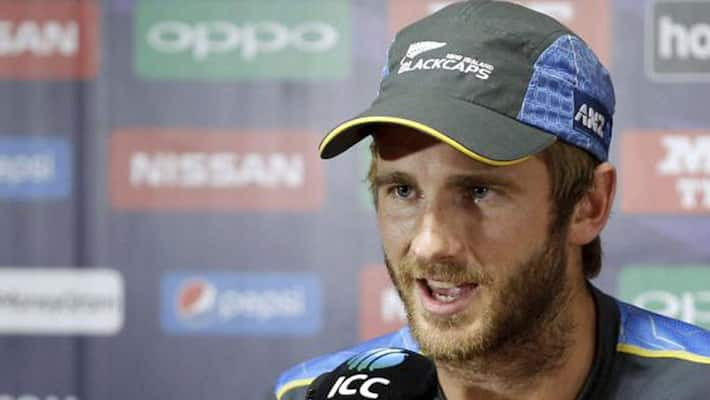 "I'm feeling better now. I'm certainly very hopeful of playing tomorrow. I can say I am getting better each day," said Williamson whose viral infection-induced absence weakened the visitors' batting significantly in the second game at Kolkata.
"We should have put up a better performance although we know it's a challenge in India. At the same time, we need to play our best cricket. If we can put up our best we can get a result in our favour in this part of the world," said Williamson, who made 75 and 25 in the series opener at Kanpur.
Read more: Kohli gives Gambhir green signal for 3rd Test vs Kiwis
Williamson, who is hopeful of able to choose from a full squad for the series finale, felt the team should have crossed the 300 mark in the first innings of both the lost games.
"In the last two games we could have pushed that first innings total to nearer 300, the 240- 250 score needed to be 300- 350," he said. New Zealand made 262 and 236 at Kanpur and followed them with even smaller totals of 204 and 197 at the Eden Gardens. 
"The 300 mark in the first or second innings seems to be pretty effective and batsmen who have got to 80, or about that score, seem to have made significant contributions," he said while reflecting on the small totals scored so far by both the teams.
"So far we have seen two pretty different kinds of cricket surfaces. It's not easy in this part of the world. They are working hard. The conditions are different," The BlackCaps skipper explained.
Read more: India beat Kiwis, replaces Pak as No.1 in Test rankings
He conceded that Indian pace bowlers Mohammed Shami and Bhuvneshwar Kumar, who misses the last game due to an injury picked up in the Kolkata game, outshone his pace attack by using the old ball effectively.
"I certainly know both are excellent bowlers. In the last match, the seam bowlers made a bigger impact. We did not know coming here that reverse swing would be quite effective. They exploited reverse swing better than us.
"In this part of the world, they exploit the conditions better than anyone. We certainly hope we can turn it around in this game," he added.
Last Updated Mar 31, 2018, 6:58 PM IST