Indian javelin champion Neeraj Chopra's mission 2023: Breach 90-metre mark
After the historic gold in Tokyo, the 24-year-old Olympic champion javelin thrower, Neeraj Chopra, has continued to raise expectations with a silver at the World Championships, before adding another feather to his cap by winning the Diamond League Finals gold.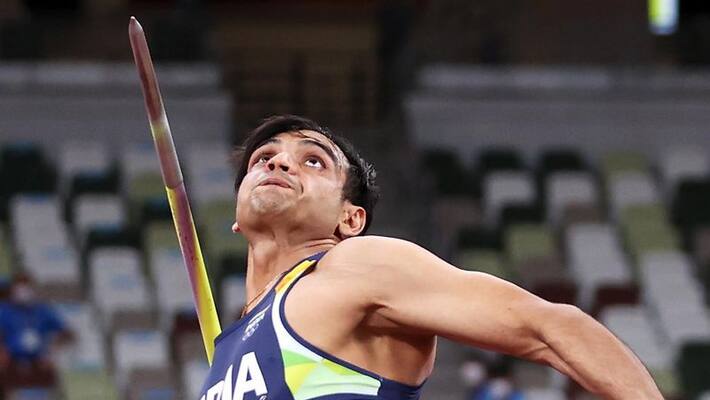 His athleticism has left even the iconic Michael Johnson in awe recently, and India's Neeraj Chopra has now set himself a target in the new year: breach the 90-metre mark with his javelin. 
The 24-year-old Olympic champion javelin thrower has raised expectations after earning the historic gold in Tokyo by winning silver at the World Championships and then adding a further achievement by taking home the gold at the Diamond League Finals. However, despite his fantastic performances, he has yet to reach the elusive 90-second barrier.
"In this new year, I hope I will put an end to this question," Chopra told reporters in a video interaction from England, where he's doing off-season training. 
Also read: Yearend 2022: Hockey comes up good, badminton performs better, Neeraj Chopra fares best for Indian sports
He came agonisingly close to winning the lucrative Diamond League Stockholm leg with his 89.94m throw.
In hindsight, Chopra thinks he could have achieved the mark in Stockholm. "I could have done that if I landed my foot a few centimetres ahead." 
"Yes, it's just a matter of six centimetres -- but a magical mark for an athlete. Whenever you talk about a top athlete, we all say like this he's done 90m. But I'm not bothered about the pressure of expectations. It will happen when it has to. It could have happened last year or the year before, but maybe God has kept a perfect time and place for that," he added. 
He's not bogged down by the pressure of expectations and said he always took them positively. "I don't think much about the expectations. Yes, you have to handle both your own and others' expectations. But when I'm competing, my mind goes blank. It's about giving it your all, your 100 per cent thinking that you have prepared for just this day. And somewhere, these expectations from the people who love me play a positive part," Chopra said.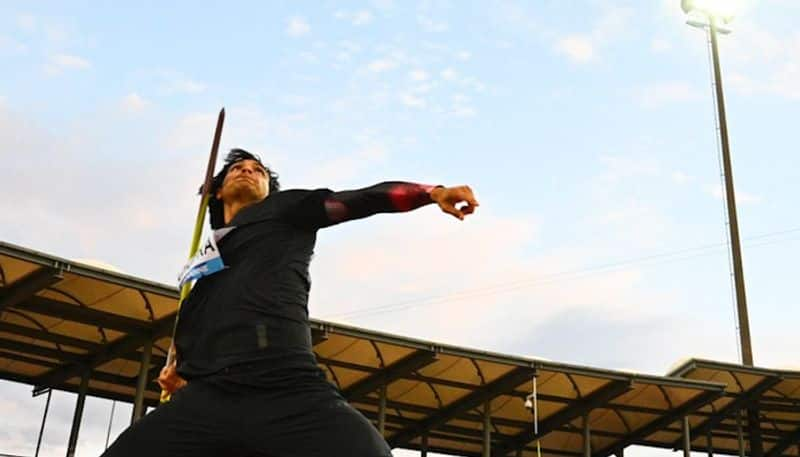 Several significant events, like the rescheduled Asian Games in Hangzhou, are slated for the penultimate year before the Paris Olympics. Chopra said they had not yet decided when to begin preparations.
"Basically, I've got three big events this year -- the World Championships, Asian Games and the Diamond League Final. About when to start, I have not thought about it. I will plan with the coach assessing the situation in China. If it happens as per schedule in October, we may start the season a bit late so that we can stretch it till the Asian Games," Chopra noted.
Keeping that in mind, Chopra only concentrates on strength-building exercises during indoor training in England and will switch to javelin throws when they move their training base to South Africa.
"I'm mainly doing shoulder strengthening exercises, lifting heavy balls, weighing about 8-10kg for building power and strength. I'm also throwing heavy balls of about 1.8-2kg. From our next camp in South Africa, where the weather is also good, we can start with the javelin,"  Chopra noted.
Also read: Neeraj Chopra adds another historic feather to his cap by winning Diamond League Finals title
Due to an injury, Chopra could not defend his gold medal at the Birmingham Commonwealth Games, but his fellow countrymen Avinash Sable and Murali Sreeshankar won historic silver medals while competing against the best in the world.
Eldhose Paul and Abdulla Aboobacker, both triple jumpers, finished in the top two as India won one gold, four silver, and three bronze medals, which was their second-best medal tally after the 2010 Delhi CWG. Chopra thinks Indian athletics is flourishing and anticipates much more illustrious times.
"In world athletics, our men's field ranking is 9. It's a good thing. I think we will do better as athletes. Whenever I talk to anyone, I feel they are all positive and clear in their mindset. The likes of Sreeshankar, Eldhose, and Sable, no longer go just to participate. They go to do their best and compete among the top. I don't think I've anything more to offer them. I have full faith in them," he signed off.
(With inputs from PTI)
Last Updated Jan 7, 2023, 6:19 PM IST