In numbers: Gambhir is the right choice for Eden Gardens Test
Gambhir has replaced injured KL Rahul for remainder of Test series against New Zealand.
The last time Gambhir played in Tests was back in 2014.
However, he is the top-scorer against the Kiwis among the current players in the Indian team.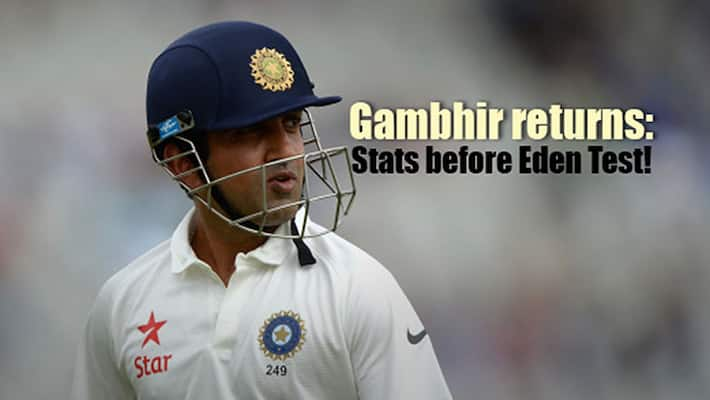 Although Gambhir was active in the Indian Premier League (IPL) and First-Class cricket, he was deprived of representing India in cricket, and that troubled him.
"Nothing beats playing again for the country. Test cricket, whites, red ball and India cap again. Thanks, @BCCI, thanks to all for the prayers," he said testifying the fact that he still has the hunger to play for India.
While most cricketers usually give up hopes of a return when they have been away for a very long time, Gambhir did not let his two-year break tamper with his goal of making a comeback in the Indian jersey.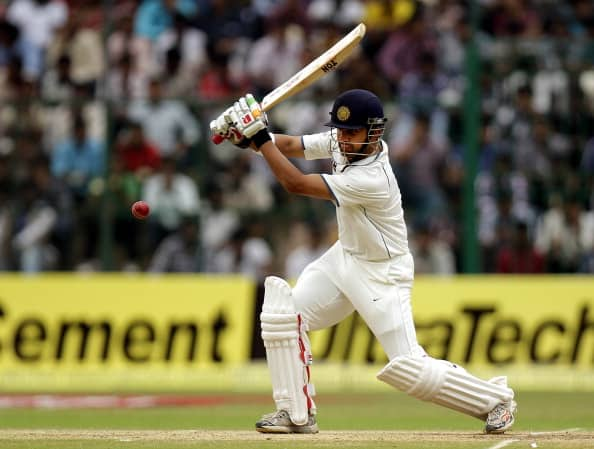 There is no doubt he has the potential. And why not, Gambhir was India's top-scorer in two World Cup finals - 2007 World T20 and World Cup 2011. All he has been waiting for was an opportunity.
An injury to India's current Test opener KL Rahul has given him that. The last time Gambhir walked into the field for India in the whites was during India's tour of England in 2014.
He played two Tests out of the five and failed miserably. A regular member of the Test side in between 2007 and 2011, Gambhir, scored a poor 25 runs and saw himself dropped again.
The upcoming second Test against New Zealand is crucial for both Team India and Gambhir. While the Delhi cricketer will be desperate to make his mark in his comeback game, only a victory will help India reclaim the top spot in the ICC Test team rankings.
He will compete with India's other opener Shikhar Dhawan for the place in the playing XI.
Gautam Gambhir returns to the Indian Team, returns to Eden Gardens. pic.twitter.com/jU1J8HS9FQ

— KolkataKnightRiders (@KKRiders) September 27, 2016
Gambhir's tons of experience at Eden Gardens as captain of the Kolkata Knight Riders in the IPL will come as an added advantage for team India. He will also probably receive maximum support from the crowd in the stadium, which will only enhance his morale.
Apart from that, Gambhir is also has played the most number of Tests at Eden in the current Indian team.
| | |
| --- | --- |
| Player | No. of Tests |
| Gautam Gambhir | 5 |
| Virat Kohli | 2 |
| Murali Vijay | 2 |
| Cheteshwar Pujara | 2 |
| Rohit Sharma | 1 |
| Shikhar Dhawan | 1 |
| Ajinkya Rahane | 0 |
Eden Gardens is also the third most successful venue for the Indian Test team, which should give an added boost to the young side led by Virat Kohli. India has played 39 Tests in Kolkata so far, having won 11, lost 9 and drawn 19. 
The figures below also go Gambhir's way.
| | | |
| --- | --- | --- |
| Player | No. of Tests (Eden Gardens) | No. of Wins at Eden Gardens |
| Gautam Gambhir | 5 | 4 |
| Murali Vijay | 2 | 2 |
| Virat Kohli | 2 | 1 |
| Cheteshwar Pujara | 2 | 1 |
| Rohit Sharma | 1 | 1 |
| Shikhar Dhawan | 1 | 1 |
The only advantage that the likes of Kohli, Vijay, Rahane and Pujara carry along into the second Test is that they have been in the team for some time now. They played in the first Test at Kanpur and are in a better position to face the opponents in Kolkata.
If you look at the number of Tests the India's current top and middle-order has played against the BlackCaps, Gambhir tops the charts once again.
In the current team, he is also the top run-scorer when India has locked horns with New Zealand, making India optimistic of another good show from him against New Zealand.
| | |
| --- | --- |
| Player | Runs against New Zealand (in Tests) |
| Gautam Gambhir | 670 (8) |
| Virat Kohli | 426(4) |
| Cheteshwar Pujara | 416(5) |
| Rohit Sharma | 225(3) |
| Ajinkya Rahane | 220(3) |
| Shikhar Dhawan | 215(2) |
| Murali Vijay | 141(1) |
Vijay has sealed a permanent spot for himself in the Test side with the commendable consistency he has shown with the bat recently. Dhawan, who has been given enough opportunities , has just one half-century in his last 10 innings. For India to strengthen their starts in every game, they needed an experienced partner for Vijay.
It is not wrong to say; Gambhir justifies that requirement. He has to ensure he scores runs in regular intervals and gives India its much needed starts. 
The 34-year-old, who has played 56 Tests for India, has scored 4,046 runs at an average of 42.58 and has hit nine tons and 21 fifties. He recently captained India Blue to victory in the recently concluded Duleep Trophy 2016-17 where he smashed four back-to-back centuries.
These numbers verify that BCCI has made no mistake by giving Gambhir another chance to make his way back into the Test side. (Maybe, his last.)
Last Updated Mar 31, 2018, 6:33 PM IST