Happy Birthday Rahul Dravid: 5 records by 'The Wall'
Rahul Dravid played about 164 Tests scoring 13288 runs at an excellent average of 52.31 with 63 fifties and 36 centuries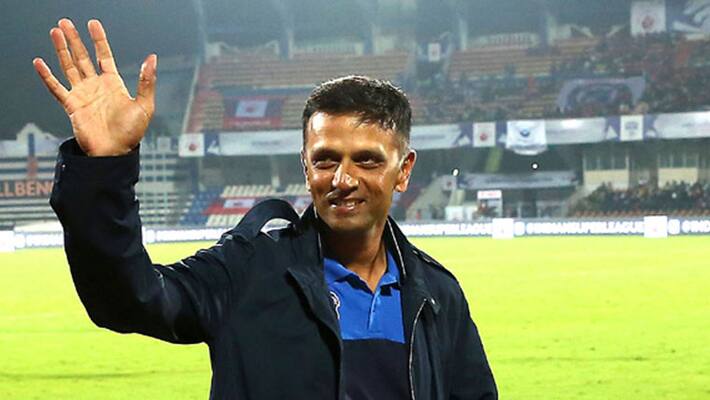 Bengaluru: Former Indian cricketer Rahul Dravid from Bengaluru, also known as The Wall, celebrates his 46th birthday on January 11. This former Indian captain played about 164 Tests scoring 13288 runs at an excellent average of 52.31 with 63 fifties and 36 centuries. He also scored 10,889 runs from 344 ODIs with an average of 39.16 which includes 12 centuries and 83 fifties. Here are some of his records that make that he holds.
Most catches held by a fielder in Test cricket
In his 164-match long Test career, Rahul Dravid took 210 catches which are the highest number of catches by any fielder.
First batsman to score 10,000 runs at number 3 in Tests
Being the first international cricketer to have scored more than 10,000 runs batting at the third position, Dravid scored 10,524 runs from 219 innings at an average of 52.88 and also scored 28 centuries and 50 fifties with a highest score of 270.
Four hundreds in four consecutive innings
He is the first Indian cricketer to score a century in 4 consecutive innings. In 2002, Dravid scored 115, 148, 217 against England and 100 not out against the West Indies.
Longest without a duck
Rahul Dravid went for without being dismissed for a duck in 120 consecutive ODI matches. He has been dismissed for a duck only 8 times in his ODI career.
Longest time spent at the crease
Being one of the toughest batsman to get out, The Wall stands tall as the most patient of all-time. Once he's in play, he's there to stay. Dravid holds the record for the most time spent at the crease by a Test batsman with 735 hours and 52 minutes (44,152 minutes)
Last Updated Jan 11, 2019, 3:45 PM IST