'Work in Europe is done': Ronaldo reveals reason behind Al-Nassr move; sends strong message to fans
Ahead of his glittering unveiling as an Al-Nassr player, legendary striker Cristiano Ronaldo addressed the media, revealed the reason behind moving to Saudi Arabia, and sent a strong message to fans of the club.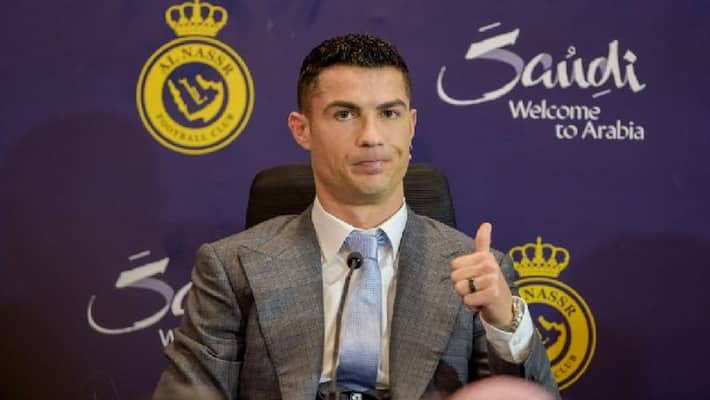 Legendary striker Cristiano Ronaldo was on Tuesday unveiled as an Al-Nassr player in front of thousands of fans of the Saudi Arabian club's home ground Mrsool Park, days after the Portuguese talisman signed a contract that runs until 2025.
In this introductory press conference ahead of the official unveiling, Ronaldo revealed the reason behind moving to Saudi Arabia, over a month after his contract with Manchester United was terminated in the wake of his explosive interview with Piers Morgan.
Dressed in a grey suit, Ronaldo stated that he was 'very happy and proud' to decide to join Al-Nassr and insisted that his work in Europe was done and he was looking forward to this new challenge.
Also read: All is not well between Cristiano Ronaldo and Georgina Rodriguez? Is Al-Nassr deal the reason? Details here
"I am so proud to make this decision in my life. In Europe, my work is done. I played in the most important clubs. For me now, it's a new challenge, as you mentioned in Asia. I am glad and thankful to Al-Nassr for giving me this opportunity to show and develop not only football but also the younger generation. For me, it's a challenge, but I feel very happy and very proud," the 37-year-old Portuguese legend said.
Also read: 'Hi Riyadh': Ronaldo all smiles after completing Al-Nassr medical; gears up for Saudi Arabian challenge
The five-time Ballon d'Or winner revealed his family is happy about his move and has supported him. "They are happy as well. When I take decisions, my family always support me - especially my kids. The welcoming was amazing. We feel good here. Saudi Arabian people are lovely to my family and me. So I am proud."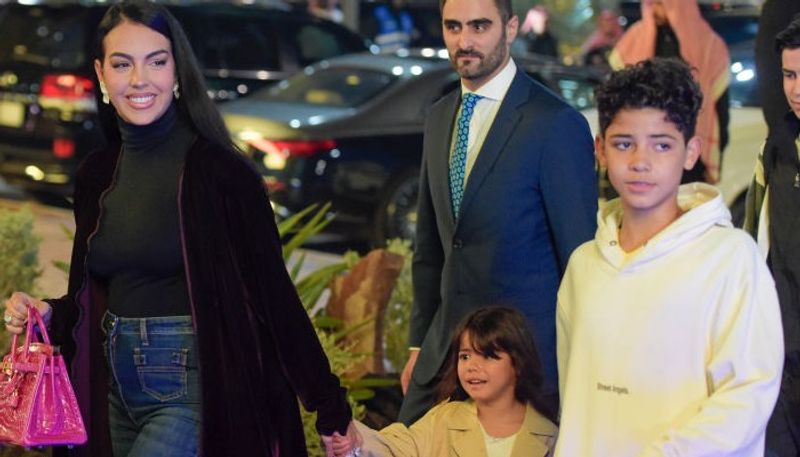 Ronaldo also claimed that clubs worldwide fought to sign him, including ones in Europe, before Al-Nassr landed him a record contract.
"For me, this is a great opportunity, not only in football but also to change the mentality of the newer generation. Nobody knows, but I can say now that I had many opportunities in Europe, many clubs in Brazil, in Australia, in US even in Portugal, many clubs tried to sign me. But I gave my word to this club, for the opportunity to develop not only football but this amazing country. I know what I want and, of course, what I don't want as well," Al-Nassr's newest hero added.
"So, it's a good chance to change and help with my knowledge and experience. To help grow many important points, for instance, the women's team. Many people don't know, but Al-Nassr also has a women's football team, and I want to give a different vision of the country, of football, and the perspective of everybody. So, this is why I took this opportunity," the legendary striker remarked.
Ronaldo also took an apparent jibe at World Cup 2022 champions Argentina at the press conference. When asked if Saudi Arabia's performance at the grand event convinced him to join Al-Nassr, the Portuguese talisman said, "Many people speak and give their opinion, but they know nothing about football. Football, over the last 10-15 years, has been different. All the teams are more prepared. All the teams are ready if you see and give an example of the World Cup. The only team that won against the champions was Saudi Arabia, and you had many surprises. South Korea, for example, the African teams, etc. It's not easy to win any games today because the teams are prepared, and football is different. The evolution of football is different."
"For me, it's not the end of my career to come to Saudi Arabia. I want to change and, to be honest. I don't worry about what people say. I took my decision, and I have the responsibility to change that. I am happy to be here and know the league is very competitive. People don't know that as well, but I saw many games. I am looking forward to playing the day after tomorrow if the coach thinks there's a good chance. But, I am ready to enjoy football and the people," Ronaldo added.
Ronaldo also attempted to silence his critics, who have slammed him for his lacklustre performance, attitude and more over the last few months. "I am a unique player, so it's good to come in here. I beat all the records there, so I also want to beat a few records here. So, for me, it's a good chance, and as you said, this contract is unique because I am a unique player. So for me, it's normal," the former Manchester United star said.
Also read: It's Ronaldo vs Messi again! Stage set for epic clash as PSG to face combined XI of Al-Nassr & Al-Hilal stars
After playing in the Premier League for the first half of the season, Ronaldo's entrance is a spectacular turn of events. Star players don't frequently switch from what is considered the best league in the world to one that is not widely followed by football fans worldwide. However, CR7 sent a strong message to fans of Al-Nassr and the Saudi Pro League.
"It's simple. I have come here to win, to play, to enjoy, to be part of the success of the country and the culture of the country. I am here with Al-Nassr, my coach, my president and all the people from the club want us to enjoy, to smile and play football," Ronaldo concluded.
Last Updated Jan 3, 2023, 11:40 PM IST