It's Ronaldo vs Messi again! Stage set for epic clash as PSG to face combined XI of Al-Nassr & Al-Hilal stars
Cristiano Ronaldo could face arch-rival Lionel Messi later this month as Paris Saint-Germain (PSG) set to travel to Saudi Arabia to face a combined XI of players from Al-Nassr and Al-Hilal in a friendly clash. Here's all you need to know about the mouth-watering encounter: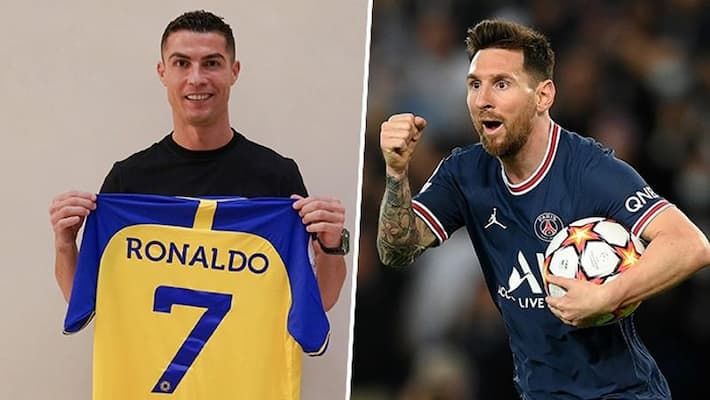 Legendary striker Cristiano Ronaldo is set to start a new chapter in his illustrious career as he gears up to play on Saudi Arabian soil for the first time with Al-Nassr. The Portuguese talisman will soon be seen in action at the Saudi Pro League as the defending champions relish the much-needed boost with the 37-year-old icon onboard.
After failing to secure a move to any of the top European clubs in the wake of his contract termination with Manchester United in November, Ronaldo agreed to join Al-Nassr until 2025, reportedly for 200 million euros.
As the five-time Ballon d'Or winner made his way to Riyadh amidst warm reception from Al-Nassr fans, all eyes will be on when CR7 makes his debut. With clashes against Al-Ta'ee and Al-Shabab slated for January 5 and 14, respectively, it remains to be seen when the superstar's Saudi Arabian stint gets underway.
Also read: When Ronaldo could debut for Al-Nassr: Date, time, where to watch in India and more
Meanwhile, a mouth-watering encounter between Ronaldo and his arch-rival Lionel Messi is also in the offing as Paris Saint-Germain (PSG) gear up to travel to Saudi Arabia for a friendly clash against a combined XI of Al-Nassr and Al-Hilal players.
In January 2022, the Covid-19 pandemic forced the cancellation of a friendly known as the Riyadh Season Cup between the French giants and stars of Al-Nassr and Al-Hilal. However, reports have suggested that the match has been rescheduled to occur in January 2023, with the 19th pegged as a possible date.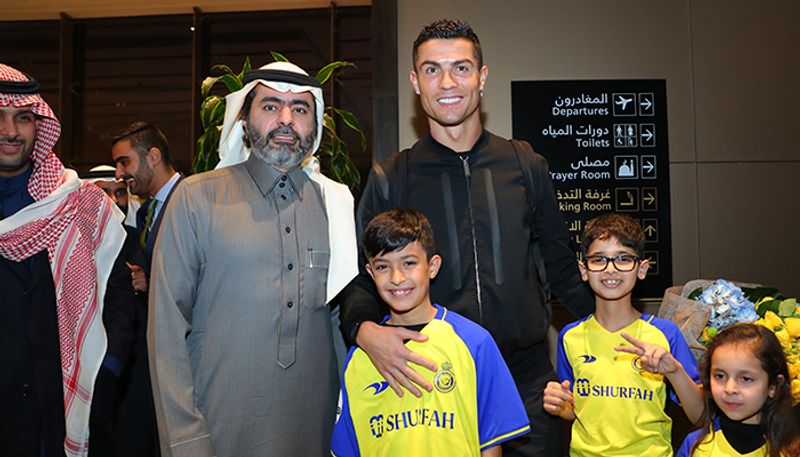 Messi, who is said to have signed a contract extension with PSG until 2024 with an option of an additional year, recently tasted his first World Cup glory as Argentina beat France in the finals of Qatar 2022 last month. The seven-time Ballon d'Or winner is said to have returned to Paris for training, but reports claim the superstar is expected to play mid-January.
PSG boss Christophe Galtier might utilise the friendly as a warm-up game before unleashing Messi ahead of next month's Champions League match with Bayern Munich. 
Ronaldo's game time was significantly decreased this season due to his poor performance at Manchester United, which led to his November departure from Old Trafford. Additionally, the iconic striker was only occasionally used during the knockout rounds and lost his spot in Portugal's World Cup squad.
The possibility of a Ronaldo vs Messi clash one more time has sparked massive excitement among fans of both footballing giants, who have enjoyed years of rivalry in La Liga. Fans worldwide would undoubtedly pay close attention to PSG's clash against the combined XI of Al-Nassr and Al-Hilal stars, which in all probability be the last instalment in their incredible rivalry.
Also read: Ronaldo in Riyadh: Al-Nassr's new hero receives warm reception; will CR7 replicate his European heroics?
In the meantime, Al-Nassr supporters had flocked to the club shop in droves to buy Ronaldo shirts before his visit and led a unique cry for their new talisman during their most recent game. In the seventh minute – reflecting Portuguese talisman's iconic number seven shirt – fans cheered: "Ronaldo, Ronaldo, Siuuuu"
Take a look:
Last Updated Jan 3, 2023, 3:52 PM IST