Recruitment to Injuries: Manchester United's roadblocks in their Champions League quest
Explore the pressing challenges facing Manchester United as they strive to keep their Champions League dreams alive. From their battle with FC Copenhagen to Erik ten Hag's managerial pressures, recruitment struggles, and injury woes, we delve into the hurdles United faces to secure their spot in the tournament.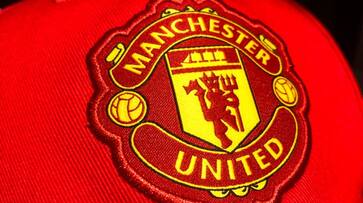 Desperate for a victory in the upcoming Champions League match against FC Copenhagen, Manchester United is fighting to avoid a humiliating elimination from the group stage. Last month, the three-time European champions narrowly defeated the Danish side 1-0 at Old Trafford, thanks to a last-minute penalty save by goalkeeper Andre Onana. Heavy losses to Manchester City and Newcastle have intensified the pressure on manager Erik ten Hag, only slightly alleviated by a 1-0 win against Fulham last Saturday.
Currently, United sits in third place in Group A, trailing the leaders Bayern Munich by six points and Galatasaray by one. If they cannot secure a win in Copenhagen, Galatasaray could potentially eliminate United when they meet in Istanbul on November 29.
AFP Sport examines the challenges Ten Hag has faced in his second season at Old Trafford.
Recruitment:
United supporters have often expressed their frustration with the Glazer family's management of the club, but Ten Hag has still had access to a substantial transfer budget. Over £400 million ($497 million) has been spent in the past three transfer windows, with few clear successes. For example, former Ajax winger Antony, acquired for £86 million, has struggled to justify his hefty price tag, scoring only eight goals in 55 appearances. Mason Mount, like Antony, has found himself on the bench in recent weeks, despite his £55 million move from Chelsea, and he has yet to score for his new club. Onana's penalty save against Copenhagen helped make amends for costly errors against Bayern and Galatasaray as United lost their first two group games in a Champions League campaign for the first time. One criticism of Ten Hag is that he has relied heavily on the Dutch market, where he has substantial knowledge. Eight of his signings have previously played in the Eredivisie, but many have struggled to adapt to the increased demands of playing for one of the world's biggest clubs in the Premier League.
Injuries:
Ten Hag has frequently been criticized for not establishing a clear team identity and playing style, even after almost 18 months in charge. Injuries to key players have hampered his efforts this season. In his first campaign in charge, United performed impressively, ending a six-year trophy drought and finishing third in the Premier League. However, this season, long-term absences of Luke Shaw, Tyrell Malacia, and Lisandro Martinez, as well as injuries to Raphael Varane and Aaron Wan-Bissaka, have stretched the defensive resources to their limits. Additionally, midfielder Casemiro has been ruled out for "several weeks" with a hamstring injury. Jonny Evans, a veteran center-back brought back to the club as defensive cover, believes the absence of so many players has destabilized the squad.
Underperforming Key Players:
Manchester United's star players have failed to deliver this season, with Marcus Rashford, Casemiro, and Bruno Fernandes all performing below expectations. Rashford's decline is particularly noticeable, as he has only scored one goal in 14 matches compared to the 30 he scored for the club last season. Ten Hag states that the England forward is "very motivated to put things right," but the team urgently needs Rashford to regain his form. Brazilian midfielder Casemiro, aged 31, has been unable to match the high standards he set during his impressive first season at United. While Casemiro is the top scorer with four goals in all competitions, he has struggled with the defensive aspects of his game, leaving the defense even more vulnerable. Portugal midfielder Fernandes has often appeared frustrated and has not consistently provided creative support for a team that has managed just 12 goals in 11 Premier League games this season. Ten Hag hopes that Fernandes's late winner against Fulham last Saturday will mark the beginning of a resurgence for the player he appointed captain in July.
Also Read: Heartbreak for Real Madrid fans as Jude Bellingham suffers shoulder dislocation; doubtful for UCL clash
Last Updated Nov 7, 2023, 2:20 PM IST