Premier League 2023/24: American firm 777 Partners take over Everton; read club statement
Everton Football Club is on the cusp of a transformative ownership change, as 777 Partners LLC, a prominent investment firm based in Florida, steps in to acquire a significant stake. This marks the conclusion of Farhad Moshiri's seven-year ownership tenure and welcomes the Toffees into the diverse landscape of 777 Partners' multi-club platform.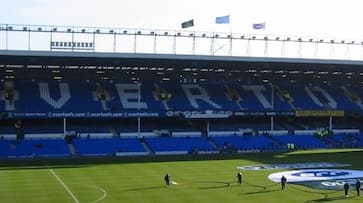 In a significant development, Everton Football Club is on the brink of changing hands, with an agreement in place for its sale to 777 Partners LLC, a prominent Florida-based investment firm. Pending the necessary approvals, this transition marks the end of Farhad Moshiri's seven-year ownership of the Toffees.
Farhad Moshiri, the British-Iranian businessman, took over Everton's reins back in 2016. However, his tenure saw the club grapple with on-field challenges and performance difficulties. Now, a new chapter awaits the club as 777 Partners assumes control, having inked a deal to acquire Moshiri's entire stake, amounting to an overwhelming 94.1% of the club's shares.
This transition not only brings a change in ownership but also ushers Everton into the broader realm of the 777 Partners multi-club platform. This platform boasts an impressive roster of football clubs, including Genoa, Sevilla, Hertha BSC, Vasco da Gama, Standard Liege, Melbourne Victory, and Red Star in France. Everton's inclusion in this prestigious lineup signals a new era for the club, brimming with potential and opportunity.
While the agreement is in place, the finalization of the transaction is expected later this year, pending regulatory approvals. Everton supporters and the footballing community at large will be closely watching as this transition unfolds, eager to see how this change in ownership impacts the club's future.
Also Read: FIFA Best Men's Player Award: Ronaldo, Vini Jr fans miffed; Messi, Haaland and Mbappe supporters rejoice
Last Updated Sep 15, 2023, 4:16 PM IST