EXCLUSIVE: 'Badminton could not have more worthy champions than these three...' (WATCH)
Asianet News Network Executive Chairman Rajesh Kalra speaks exclusively to Indian Badminton legend Pullela Gopichand and the fantastic trio of Prannoy HS, Satwiksairaj Rankireddy and Chirag Shetty about their scintillating show at the Asian Games 2023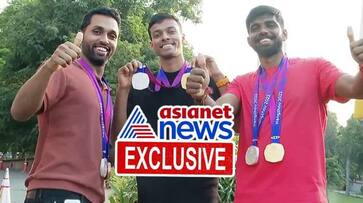 Prannoy HS, Satwiksairaj Rankireddy and Chirag Shetty are the finest Badminton players the country could ever have, said Indian badminton legend Pullela Gopichand in an exclusive interview with Asianet News Network. Speaking to Asianet News Executive Chairman Rajesh Kalra, Gopichand said: "I think these three -- Prannoy HS, Satwiksairaj Rankireddy and Chirag Shetty -- you are the looking at some of the finest Badminton players the country could ever have in terms of discipline, humility and in terms of the genuine quality of people they are. India could not have or badminton could not have more worthy champions than these three."
He further said, "Each of them is a dream trainee. I have seen this from close quarters. And I have seen the way they played in the finals. What I am seeing from outside the court, Satwik is able to see it on the court at that pace. When the guy (opponent) is rushing, he is seeing him rushing. When he is standing, he can see him standing. when he is squatting, he is going over their heads. I think he is just able to do that instinctively. And that, by God's grace, is really amazing to have that ability. Chirag is actually there putting pressure, and he is all over the place with an amazing speed. And you give him one small tip about managing something, and then he just maximises that. As for Prannoy, I think I only know how much I sit there and wonder why this guy has to go through so much pain in each match to win. It takes a lot of discipline to do that day in, day out and match after match."
Chirag Shetty and Satwiksairaj Rankireddy achieved a remarkable feat by securing the gold medal in men's doubles badminton at the 2023 Asian Games in Hangzhou, China. This victory marked their fifth title of the year, adding to their successes at the Swiss Open, Asia Championships, Indonesia Open, and Korea Open.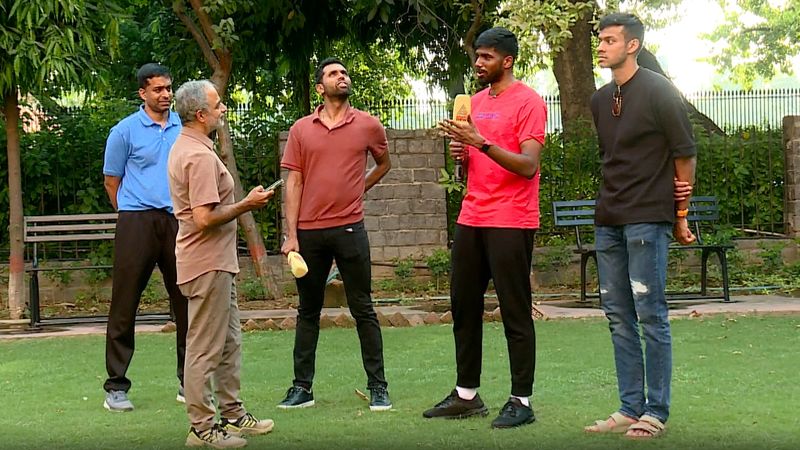 India's overall performance in badminton at the Hangzhou 2023 Asian Games was commendable, with the country winning three medals in total. Chirag Shetty and Satwiksairaj Rankireddy were not only gold medalists but also contributed to the Indian men's team, which secured a silver medal earlier in the competition. Additionally, HS Prannoy earned a bronze medal in the men's singles event.
"On the ground, there is such a great amount of teamwork, such a great amount of positivity. Sometimes, you really don't know what is happening. But then you trust your instincts. And in my life, luckily, whenever I have taken these big gambles about telling these things, it just worked. Somehow that gives you the confidence to say these things. At the end of the day, it's about how love, respect and trust, which the players put on you and you want to reciprocate that and ensure that you deliver," Gopichand said.
Last Updated Oct 10, 2023, 5:28 PM IST