EXCLUSIVE: Happy for Tokyo Olympics bronze medal, expecting another from women's hockey team - AB Subbaiah
Former Indian captain and former Olympian AB Subbaiah has not only expressed happiness on the Indian hockey side, winning bronze at Tokyo Olympics but also hoping for another bronze medal from the women hockey team. Check out her interview here.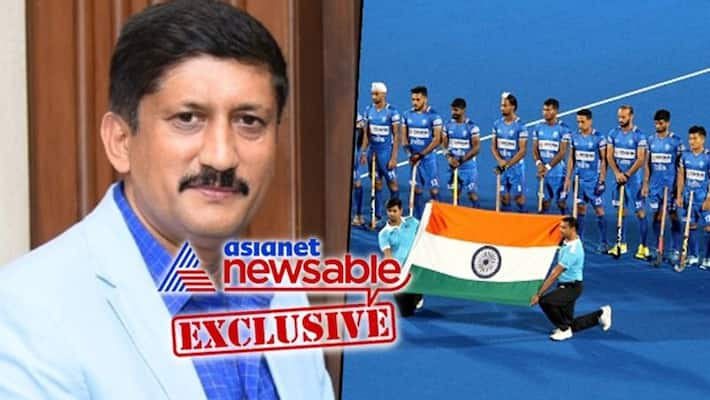 Expressing happiness over team India winning a bronze medal at Tokyo Olympic Games, former Indian hockey team captain and former Olympian AB Subbaiah said there is a celebration from Jammu and Kashmir to Kanyakumari and East to West. He said that the team winning the bronze medal is a starting point for rebuilding hockey and expects more support from the sports ministry. 
Subbaiah, who was the goalkeeper and represented India at Olympic Games in 1992 and 1996 and an Arjuna Awardee, said that in 41 years, sometimes the Indian side did not qualify, or it used to go down by one or two points.
As this is the first time no player from Coorg represented in the national side, he stressed that Coorg players with the potential to be in the national side did not compete enough to be in the national team. His statements come after players like SK Uthappa, Nitin Thimmaiyya failed to impress national selectors.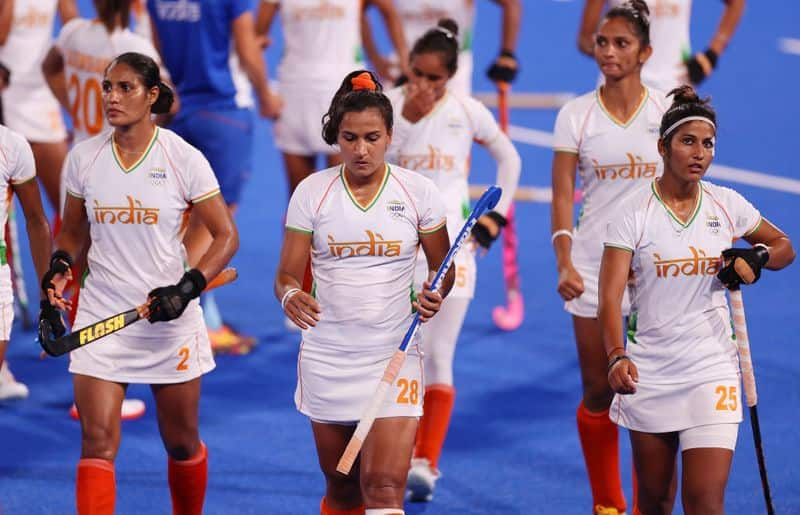 On womens' hockey team aiming for the bronze medal
As the women's hockey team will lock their horns with Great Britain, Subbaiah says that he is at least 80 per cent confident to see the womens' team clinching the bronze medal. He says if the group displays the same performance as it did in quarter-finals and semi-finals, the percentage is surely high of winning the bronze.
After 41 years of wait, India gets an Olympic medal for hockey. What do you feel as a former Olympian?
This is one of the most significant victories. The boys played fantastic hockey. They were down and came back very strongly and scored against the seasoned German team. If you see, in the last 20 years, they have definitely been the medallist in all the top tournaments like the world cup, Olympics.
To beat them in the bronze medal match is the biggest thing that happens to Indian hockey. We may be in the medallist like the pro league and maybe the Champion trophy, but we could not beat in the World Cup or Olympics. So, what I am saying is the lowest point for not qualifying for the Olympics in 2008 to this day. It is a significant change in Indian Hockey.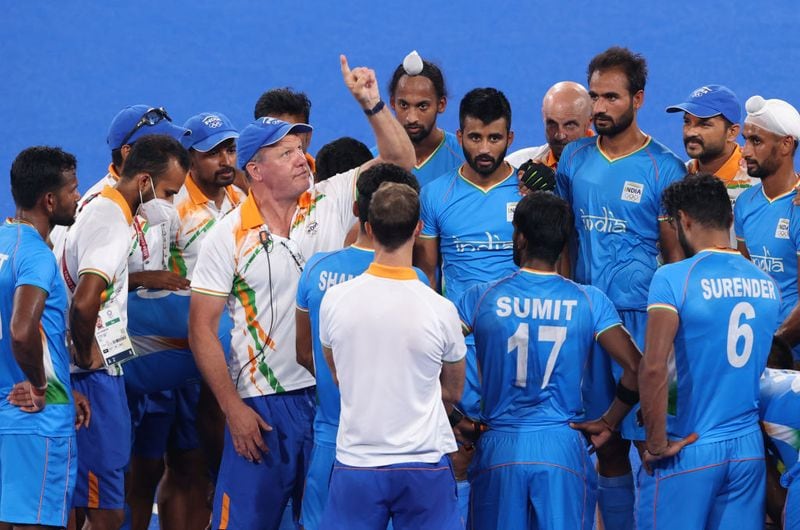 This is perhaps for the first time in four decades no Coorg player is representing team India. What do you say?
We should agree that some states like Punjab, Odisha and Haryana are all doing a lot of development in sports in their states. That's why you can find many hockey players, wrestlers and weight lifters coming from these areas. The same way, we have a sports hostel, but the problem is that so many youngsters are not playing hockey. Not only hockey, be it athletes, wrestling and boxing, we are not finding much from Karnataka. Sports policy should be good to get champion players.
ALSO WATCH: Exclusive- 'For us, this Olympic Bronze medal is like Gold'
I think since 1972, this is the first time no players from Coorg have represented India at the Olympics in hockey. SV Sunil was there for selection, but he could not make it. Some young players made it. Hardik (Singh) played well, and he is in the team. Uthappa and Nitin Thimmaiayya were there till 2018, but they are also from the same batch of players. They should have put much more effort to get back into the team.
When it comes to the national team, those who play well, whoever is practical, will get selected. Coaches will not take if they don't find players fitting into their system of play and planning. These people in the camp with the final 33 for Tokyo Olympics were dropped in 2018, and some new players were added. It happened after we won the junior world cup title in 2016. 
Some of the young players like Simranjeet, Gurjant Singh, all these people were added, and they (players from Karnataka) did not fight for their place. The probables in the list should always keep fighting to stay in the Indian team. That's the only thing.... We had people (from Karnataka) who had the potential to be in the team, but they got dropped after the last Olympics. Three of them...Sunil was unlucky as he had an injury, and he could not recover. Other young players like SK Uthappa and Nitin, if they had fought for their place, they could have made it.
Will this team winning a bronze medal have any impact back home?
Definitely! We were waiting for a team.... we have so many medals, but you see the celebration, from Jammu and Kashmir to Kanyakumari and east to west, everybody is enjoying because they were waiting.... Every time the Indian team goes, they are disheartened as the team never use to qualify for the semi-finals.
Even when I played in the Olympics, we either did not qualify or were down with one of two points. Nine Olympic games passed on, we could not win a medal. So, when this team has won everybody is enjoying themselves. We can assume this as a starting point for youngsters to take up hockey. And, we expect the support of the sports ministry for the development of hockey.
What do this about the Women's hockey team as they will be playing for the bronze medal?
I am at least 80 per cent sure that they will win the bronze medal tomorrow because they are playing very well. If you see, they have come of age. The team earlier used hold back when they were playing top teams. But, they played against Australia and beat them... a little problem they had in the semi-finals. Tomorrow, with Great Britain (match), they will definitely have a chance, and they will win. If not 100 per cent, at least 80 per cent chances are there if they played in quarter-finals also semi-finals, they definitely can win tomorrow.
NOTE: Asianet News humbly requests everyone to wear masks, sanitise, maintain social distancing and get vaccinated as soon as eligible. Together we can and will break the chain #ANCares #IndiaFightsCorona
Last Updated Aug 5, 2021, 10:10 PM IST