EPL 2020-21: How fans reacted to Manchester United's new alternate kit
Manchester United get their 2020-21 EPL season underway against Crystal Palace at Old Trafford. United finished in the third spot last season, behind champions Liverpool and second-placed Manchester City.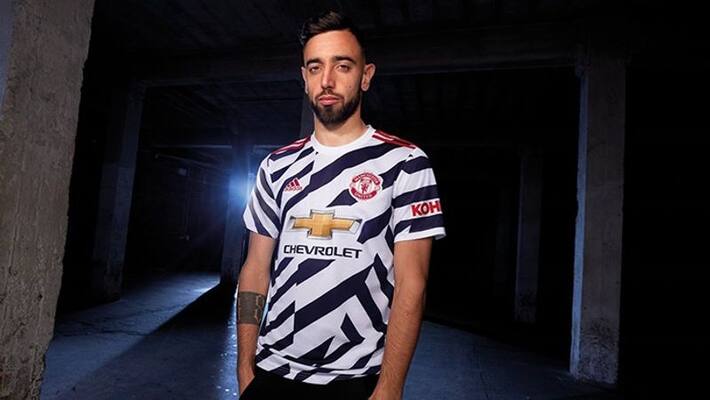 It has not even been a month since Manchester United ended their 2019-20 campaign, with a defeat in the UEFA Europa League semi-final to Sevilla, as they look to get their 2020-21 season started on September 19, with the English Premier League (EPL). 
As a tradition for every new season, the club has revealed its new kits. While the home and away kits have not had a significant change, it is their alternate kit that has received some reactions.
As we can see, the new alternate kit has undergone a complete overhaul, from the entire black outfit of last season. The new colour of the kit is white, with some black stripes on it, giving it a zebra-like presentation.
Also read: FC Goa sign Spanish midfielder Alberto Noguera
While many fans were excited to see this new change in their third kit, rather than a stale colour, most of the fans were not impressed as they believe that this design in no way represents the legacy of the club. 
Furthermore, many trolled it by linking it with club defender Harry Maguire's federal battle in Greece, where he was arrested on multiple charges, including aggravated assault, resisting arrest and attempted bribery, as he is also fighting a jail term in the country. 
Here are a few tweets on how fans reacted to this kit:
Is the alternate kit worth it? 
While fans continue to opine on whether United's third kit is actually a valid one, it does not look that bad overall. In fact, it's a welcome change, rather than a stale bold colour, as designer kits are always a treat for the eyes. Moreover, with a zebra-like look, it could be an indication that United are looking for a wild-like approach, come the new season, as they aim to finish high and win their first EPL title in the post-Ferguson era, under Ole Gunnar Solskjær, by challenging strong favourites like Liverpool and Manchester City.
Last Updated Sep 9, 2020, 12:44 PM IST