'Dravid best candidate for India coach' -Ricky Ponting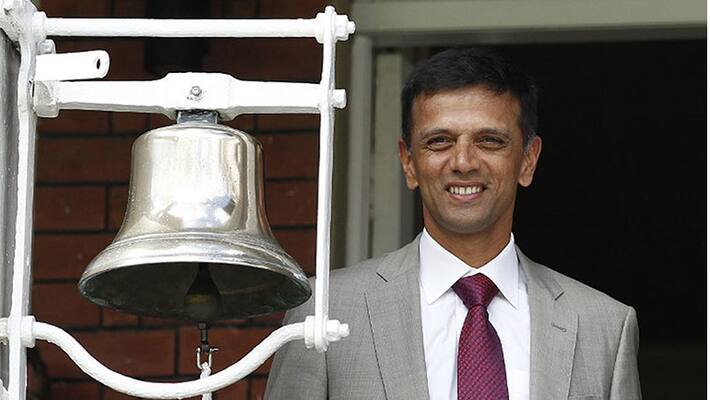 Former Australia skipper Ricky Ponting today backed Rahul Dravid as one of best candidates to coach the Indian cricket team.
"It's not my decision to make and it depends on what BCCI are looking for. Do they want an Indian coach or an overseas one? I don't think BCCI will find many better candidates than someone like him. If he's interested in doing the job, he will do a good job," said Ponting here today.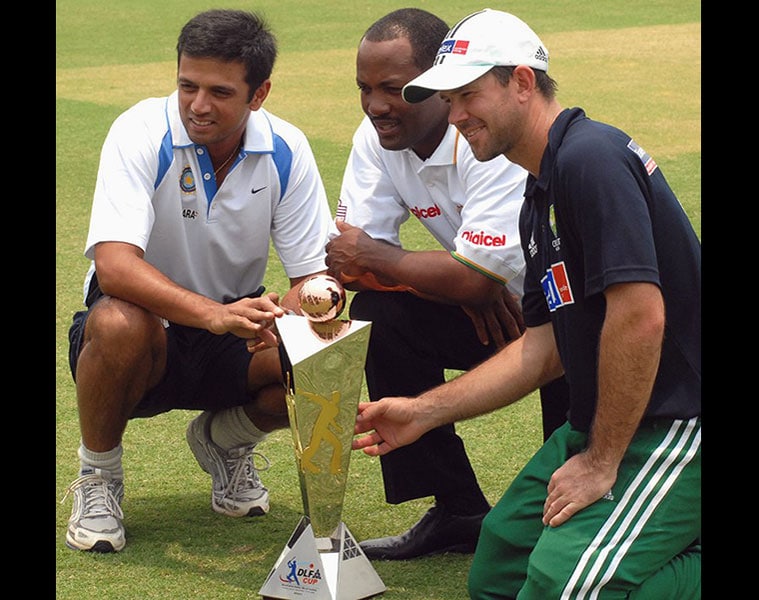 Rahul Dravid, Brian Lara and Ricky Ponting (AFP Photo)

"He's got a lot of knowledge, is very experienced and understands all three formats because he has worked in IPL. He will be a great candidate but it depends on what the BCCI thinks is the best fit for the Indian cricket team and also depends on what the captain wants. Whatever Virat (Kohli) wants around the Test team, I am sure the BCCI will listen to him."
The Mumbai Indians coach spoke to the media after conducting a short coaching clinic for school children with his assistants Shane Bond and Jonty Rhodes, along with MI players Parthiv Patel and Krunal Pandya for the IPL team's sponsors Videocon d2h.
Ponting did not wish that any Ashes Test be played as a day/night affair because of the tradition attached to the iconic England-Australia Test rubber.
"I am very much a traditionalist as far as Test cricket is concerned and about changing the fabric of the Test match game. In certain countries game of Test cricket needs revitalisation. (But) I don't want an Ashes Test to be played as a day nighter just because of the traditional side to an Ashes series. More PTI SSR NRB AT
Last Updated Mar 31, 2018, 7:06 PM IST