Did Juventus make a mistake by signing Cristiano Ronaldo? Antonio Cassano wonders
Cristiano Ronaldo hails from Portugal and is already a living legend of the sport for his country. Besides having played and won numerous titles with Manchester United and Real Madrid, he currently plays for Juventus. He is also a five-time Ballon d'Or winner.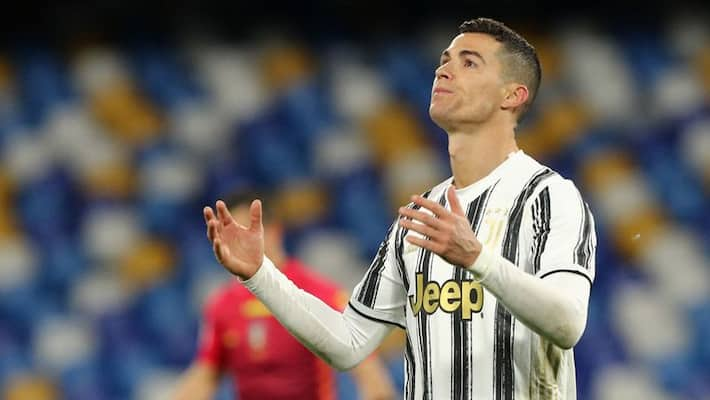 Portuguese football sensation Cristiano Ronaldo continues on his legendary fame, as he is having a decent time with Italian champion Juventus. Although he is yet to win the UEFA Champions League in Turin, he has had consistent success in Serie A.
However, Juventus seems to be having a troubled season in Serie A this season, as it is placed third in the league table, seven points behind leader Inter Milan. Also, it is currently trailing in the UCL pre-quarters, as it is 1-2 down against FC Porto following the opening leg.
As Juventus registered its seventh draw of the season, against Verona, on Saturday, things look complicated for Ronaldo and Co to bounce back, while Inter is showing no signs of slowing down. Meanwhile, former Italian striker Antonio Cassano is not really convinced with Ronaldo at Juventus and feels that the champion made a mistake by signing him.
ALSO READ: Chelsea-Manchester United, Leicester City-Arsenal clashes headline Matchday 26
"Juventus signed him to win the Champions League, but they've done worse with him than they've done before. They would have won the Scudetto without him. It was the wrong project. He'll keep scoring goals because he knows how to do that no matter what. He'll cut in from the left, get the ball on his right foot and fire it in. His headers are unique," he told Corriere dello Sport.
"But Pirlo wants to build the play, pressure the opposition and play between the lines, and this means Cristiano doesn't participate much. I think he will have done badly unless they manage to win the Champions League," he added.
Having joined the club since 2018-19, he has so far managed to score 91 goals in 118 games across competitions. He has won four titles at the club: Serie A and Supercoppa Italiana (two each).
Last Updated Feb 28, 2021, 12:02 PM IST