Covid heroes invited to play on Wimbledon tennis courts as London thanks key workers
In September, 80 key workers from the NHS, London Ambulance Service and Transport for London were nominated to take part in 'Rally Together', a collaboration between City Hall and Wimbledon to show London's gratitude to some of the people who kept the capital safe and moving during the worst of the pandemic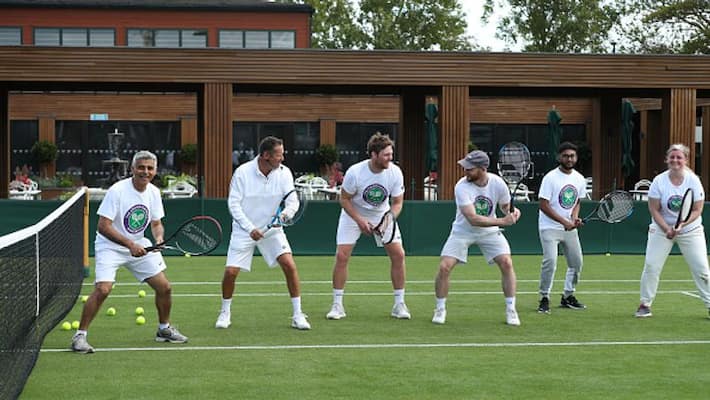 London: The mayor of London, Sadiq Khan, teamed up with the All England Lawn Tennis Club (AELTC) to give some of London's Covid heroes the once in a lifetime opportunity to play on the famous Wimbledon tennis courts.
In September, 80 key workers from the NHS, London Ambulance Service and Transport for London were nominated to take part in 'Rally Together', a collaboration between City Hall and Wimbledon to show London's gratitude to some of the people who kept the capital safe and moving during the worst of the pandemic.
Wimbledon 2020 cancelled due to coronavirus
The Covid heroes were given the opportunity to play on the same courts graced by the world's top players during The Championships, as well as a tour of the grounds. The AELTC is a private club and the courts are normally only available to members, their guests and Championship players – making this a unique opportunity to experience one of London's greatest sporting venues.
'Rally Together' is the latest part of the Mayor's #LondonTogether campaign, highlighting the incredible response of the community, individuals and businesses to Coronavirus and thanking those on the front line for their hard work and sacrifice.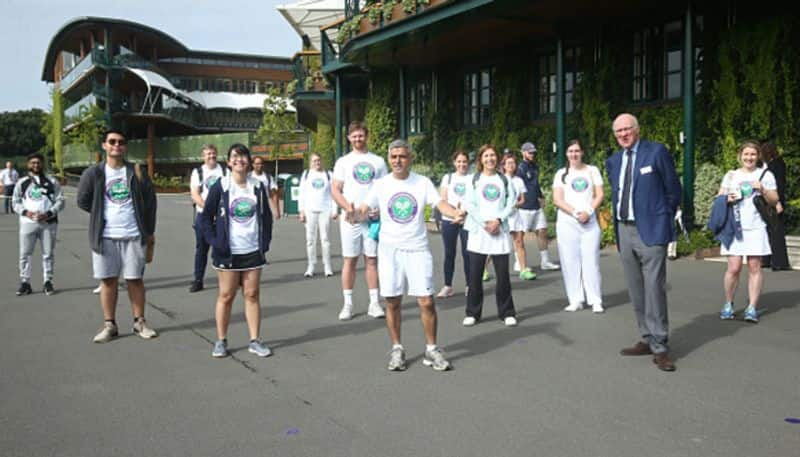 Khan said, "Londoners owe a debt of gratitude to every key worker who kept our city going and looked after us all during the darkest days of the pandemic.
"I am delighted to be able to join just a few of these selfless and remarkable people on the hallowed courts of Wimbledon today and I want to thank the All England Club for making this possible."
AELTC Chairman, Ian Hewitt, said: "It has never been more important than this year to demonstrate that Wimbledon has a meaningful role to play as a force for good, particularly locally, but also nationally and internationally."
Oz Hassan, a bus driver at Go Ahead London, was quoted as sayiing by the Wimbledon website, "It was a magical experience. This is the first time I've been to Wimbledon, always watched it as a kid, so it's been absolutely amazing."
Last Updated Sep 9, 2020, 5:51 PM IST