Tony Cozier: the voice of West Indies cricket, silenced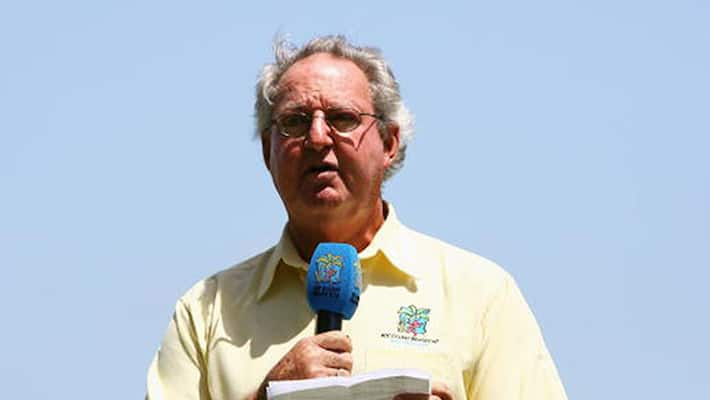 To slot Tony Cozier as one of cricket's commentating stalwarts is to tell only half the story. An observer of the game whose insights and understanding elevated him to a stature usually reserved only for elite sportsmen, his greatest gift was the joyfulness of the amateur he brought to a vocation now largely considered to be a preserve of former players.
In his natural habitat - the media box - Cozier was everyman, the cricket-obsessed Joe whose love for the game manifested itself as an immensely enjoyable vocalistion over the microphone.
Cozier loved what he did and the joy de vivre of the Carribean way of cricket found rightful expression in his ecstatic articulations. He was as much a representation of West Indian cricket as he was a manifestation of it.
At the height of West Indies' dominance, it was his rhythmic twang that took the magnificent deeds of Sobers and Holding, of Marshall and Richards to the public. But for someone whose intonations were instantly-recognizable to cricket lovers the world over, Cozier was not as easily identifiable in person. Most assumed he was black, and were surprised to find a white man when they first saw him on TV.
But a white man he was, with a fondness for Banks beer and a propensity to throw raucous parties ( well-attended by most players) at his Barbados beach-house.
It helped that Cozier functioned in an era in which the relationship between cricketer and journalist was not based on compulsion, rather on mutual professional respect and great camaraderie. It was this intimate association with players that imbued Cozier's observations with an insight like none other.

 
Not only did he not allow his proximity to players to colour his judgement, Cozier never sugar-coated words, whether articulating the celebrated deeds of his countrymen or, later in the 90s, carrying on an unrelenting polemic on the sharp decline Caribbean cricket.
He was never afraid of  voicing his opinion on the game, yet always respectful of the players who played it.
Colleagues also often refer to his encyclopaedic statistical knowledge and recollection of minutiae.  There are apocryphal stories aplenty of senior, mostly inebriated, journalists calling him at odd hours to clarify an obscure statistical query, usually to settle heated bar room debates.

 
In such matters, in those days of Google deprivation, Cozier's word was often taken as gospel.
With his passing, in this era of packaged entertainment and paid lackeys as callers of the game, it is not just 'the voice of West Indian cricket' that has been silenced. Cozier's death has also extinguished one of the last unfettered, carefree voices in the sport: insouciant yet informed, with more heart than all the IPL commentary bots put together.
Last Updated Mar 31, 2018, 6:42 PM IST