Colombia plane crash: 5 things to know about Brazilian football team
Chapecoense were founded in 1973 in the city of Chapeco, in the state of Santa Caterina, southern Brazil.
In 2014, it entered Brazil's first division, for the first time since the 1970s, and in this year it made the finals of the Copa Sudamericana - South America's equivalent of the Europa League.
A British Aerospace flight carrying 81 people from Sau Paulo to Colombia crashed on Tuesday.  Among these 81 people, Chapecoense FC, Brazilian championship football team players were also present on board.
Here's what we need to know about the 22 Chapecoense FC players who were on board:
Chapecoense FC qualified for the final of the Copa Sudamericana 2016 after defeating the Argentine side San Lorenzo in the semi-final on Novermber 25, 2016.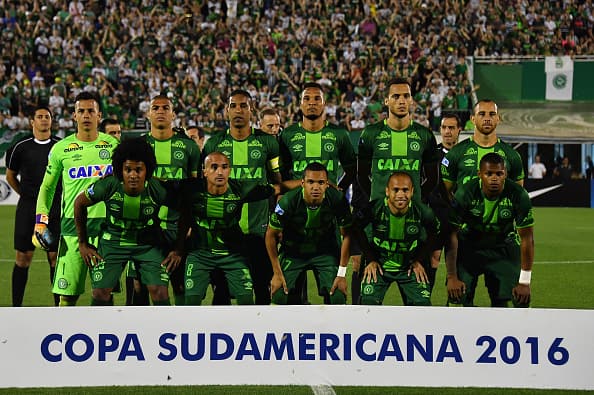 The coach had announced a 23-member team for the final, which they were supposed to play against Atletico Nacional on Wednesday in Medellin. Apparently, only one player did not take the flight.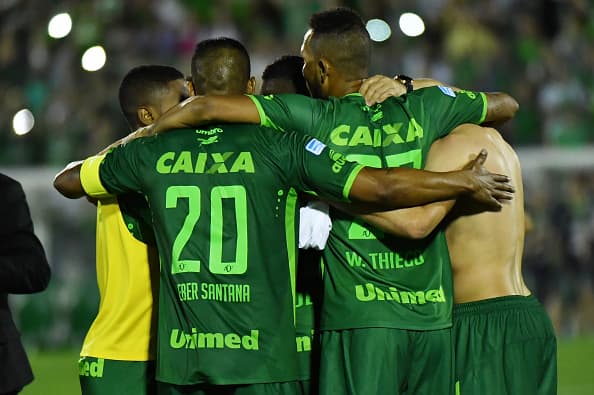 The players who were on board were - Danilo, Follmann, Gimenez, Dener, Alan Ruschel, Caramelo, Marcelo, Filipe Machado, Thiego, Neto, Josimar, Gil, Sérgio Manoel, Matheus Biteco, Cleber Santana, Arthur Maia, Kempes, Ananias, Lucas Gomes, Tiaguinho, Bruno Rangel, Canela.
Read more: Watch: Plane carrying Brazilian footballers crashes
Alan Ruschel has reportedly survived and he is among the six survivors. Ruschel has been rushed to the hospital. 
Chapecoense FC were supposed to play the final at the 'Couto Pereira' Curitiba Stadium instead of 'Arena Conda', which does not have enough capacity to host the final of the Copa Sudamericana 2016. 
Last Updated Mar 31, 2018, 6:36 PM IST